The highly anticipated trailer of Ji Chang-wook and Shin Hye-sun's Korean drama Welcome to Samdalri is finally out.
The trailer opens with Sam-dal saying in voice-over, "Back in my hometown, Jeju Island, there's one thing they stress the most with new Haenyeons (female divers), 'Don't try to outdo yourself. Only stay underwater as long as your breath allows. and when you can't hold your breath anymore, come out of the water to catch your breath'."
Check out the trailer here:
The trailer reveals that Sam-dal's career has crumbled in Seoul and she returns to her hometown Samdalri, where she meets her ex-boyfriend Yong-pil. He suggests that they should search for the true identity of Jo Sam-dal, instead of the photographer Jo Eun-hye
As Sam-dal sets out on a path towards recovery, she asserts defensively to someone that her return does not signify failure, but rather a mere return to her previous location. The video then takes a glimpse into Sam-dal's past, when she initially aspired to become a photographer before departing from Jeju to Seoul.
The trailer then showcases Sam-dal meeting her ex-lover and friend, Jo Young Pil upon her arrival at her hometown, where they spend quality time together, relishing in the tranquillity and serenity of the small town, which in turn allows her to gradually rediscover her true identity.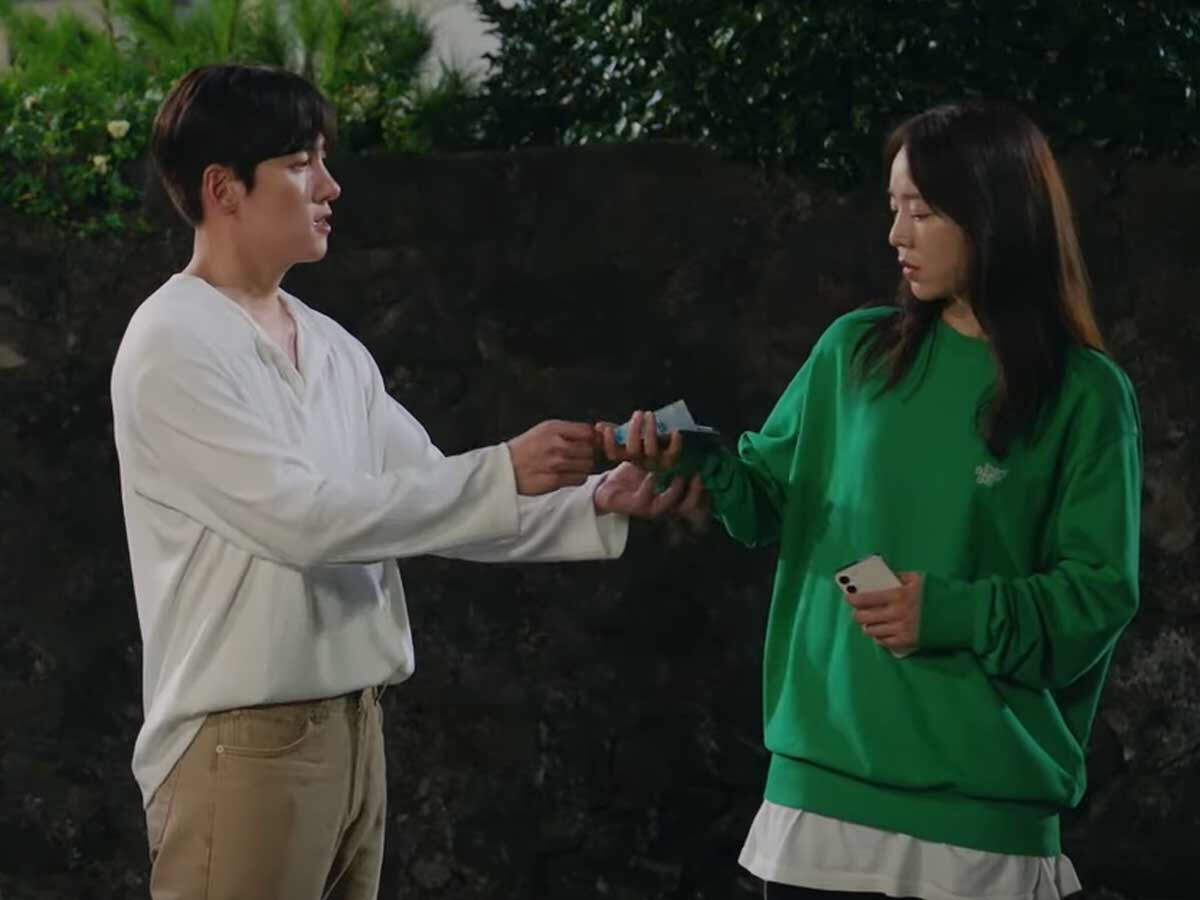 Helmed by When the Camellia Blooms director Cha Young-hoon, Welcome to Samdalri is an upcoming romantic drama about Jo Yong-pil, a weatherman who loves everything about his hometown, and Jo Sam-dal, his childhood friend who reluctantly returns after failing in the big city.
Welcome to Samdalri will premiere on December 2, 2023 on OTT.
See Also: Take a peek into Ji Chang-wook, Wi Ha-joon's action-crime thriller The Worst of Evil 
if( typeof skinningExist !== 'undefined' && skinningExist == true){
document.getElementById('socialsticky').style.display="none";
}
window.fbAsyncInit = function() {
FB.init({
appId : '301265226619562',
session : ", // don't refetch the session when PHP already has it
status : true, // check login status
cookie : true, // enable cookies to allow the server to access the session
xfbml : true, // parse XFBML
oauth: true
});
};
(function(d, s, id) {
var js, fjs = d.getElementsByTagName(s)[0];
if (d.getElementById(id)) return;
js = d.createElement(s); js.id = id;
js.src = "https://connect.facebook.net/en_US/all.js";
fjs.parentNode.insertBefore(js, fjs);
}(document, 'script', 'facebook-jssdk'));