Sushmita Sen, known for her openness about her personal life, discussed her past relationship with businessman Lalit Modi in an interview. She described it as "just another phase," expressing amusement at the public's reaction to their pictures.
While she didn't publicly confirm her relationship with Lalit Modi, Sushmita recalled addressing her relationship status once on social media. "I just put out one post on Instagram because sometimes I think when people keep quiet, their silence is mistaken for weakness or fear. I just needed to put out one post to let them know I am laughing. After that, I was done with it."
Last year, Lalit Modi shared intimate pictures with Sushmita on X (formerly Twitter), hinting at their union. However, this stirred much attention, prompting Sushmita to clarify on Instagram that she wasn't married and didn't have a ring on her finger.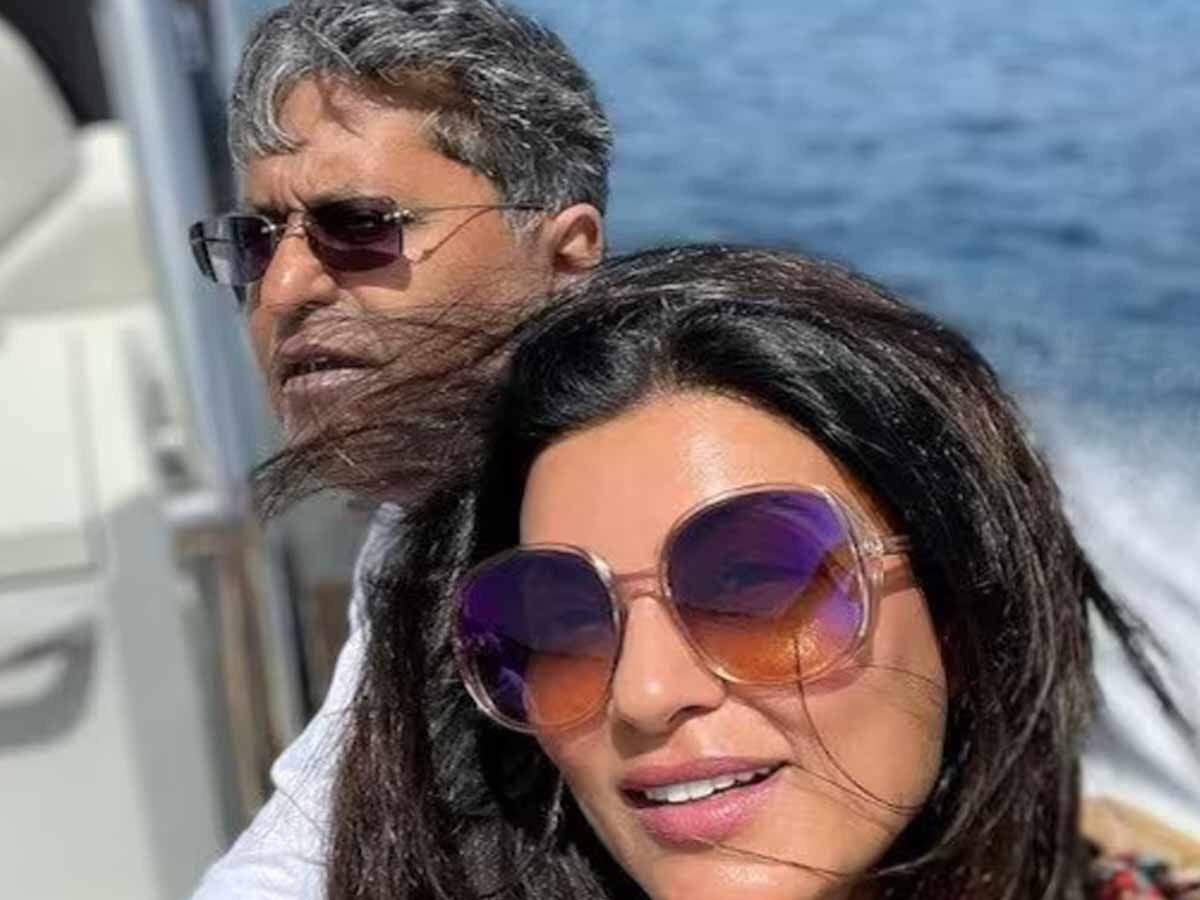 Recently, Sushmita was spotted rekindling her romance with former boyfriend Rohman Shawl. Their hand-holding at a Diwali party caught attention, hinting at a possible reconciliation between the two.
if( typeof skinningExist !== 'undefined' && skinningExist == true){
document.getElementById('socialsticky').style.display="none";
}
window.fbAsyncInit = function() {
FB.init({
appId : '301265226619562',
session : ", // don't refetch the session when PHP already has it
status : true, // check login status
cookie : true, // enable cookies to allow the server to access the session
xfbml : true, // parse XFBML
oauth: true
});
};
(function(d, s, id) {
var js, fjs = d.getElementsByTagName(s)[0];
if (d.getElementById(id)) return;
js = d.createElement(s); js.id = id;
js.src = "https://connect.facebook.net/en_US/all.js";
fjs.parentNode.insertBefore(js, fjs);
}(document, 'script', 'facebook-jssdk'));