Sandeep Reddy Vanga's upcoming film, Animal, has been generating immense buzz since its announcement, becoming one of the most anticipated releases of the year. The star-studded cast including Ranbir Kapoor, Anil Kapoor, Rashmika Mandanna, Bobby Deol, and Triptii Dimri has heightened excitement for its release.
Recently, Sandeep Reddy Vanga took to Instagram to unveil the long-awaited trailer release date. He announced, "Trailer on Nov 23rd," with a monochromatic picture of himself with Ranbir Kapoor.
The earlier teaser revealed on Ranbir Kapoor's birthday, offered a tantalising glimpse into the intense crime thriller, particularly exploring the complex dynamics of a strained father-son relationship. This sneak peek piqued fans' curiosity and heightened their interest in the film.
Animal marks the first collaboration between Ranbir Kapoor and director Sandeep Reddy Vanga, renowned for helming the Shahid Kapoor starrer, Kabir Singh. Anil Kapoor steps into the role of Ranbir's father, Balbir Singh, while Rashmika Mandanna portrays Geetanjali, Ranbir's wife.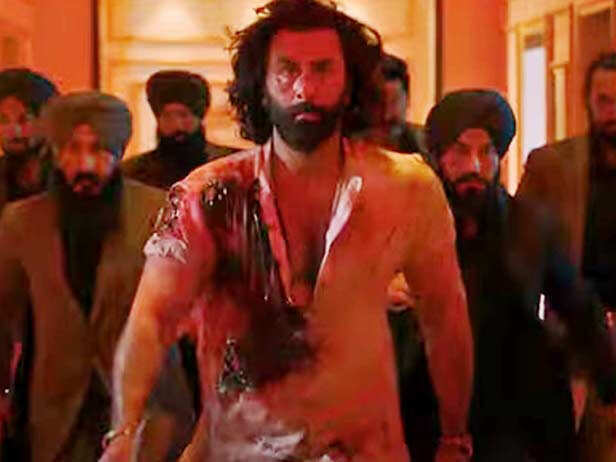 Scheduled for release on December 1, 2023, Animal promises an intense cinematic experience, stirring excitement among film enthusiasts awaiting its arrival.
if( typeof skinningExist !== 'undefined' && skinningExist == true){
document.getElementById('socialsticky').style.display="none";
}
window.fbAsyncInit = function() {
FB.init({
appId : '301265226619562',
session : ", // don't refetch the session when PHP already has it
status : true, // check login status
cookie : true, // enable cookies to allow the server to access the session
xfbml : true, // parse XFBML
oauth: true
});
};
(function(d, s, id) {
var js, fjs = d.getElementsByTagName(s)[0];
if (d.getElementById(id)) return;
js = d.createElement(s); js.id = id;
js.src = "https://connect.facebook.net/en_US/all.js";
fjs.parentNode.insertBefore(js, fjs);
}(document, 'script', 'facebook-jssdk'));