The ICC World Cup 2023's semi-final between India and New Zealand took place at Wankhede Stadium on November 15. Anushka Sharma, in the stands to support husband Virat Kohli, celebrated his 50th ODI century. Now, a new picture capturing Ranbir Kapoor and John Abraham watching as Anushka blew kisses at Virat has gone viral.
Upon Virat's century, joy erupted in the crowd, and Anushka, his enthusiastic cheerleader, blew flying kisses to him. This adorable reaction not only captivated the internet but also drew the attention of Ranbir Kapoor and John Abraham, seen in a circulating photo staring at Anushka in her excitement.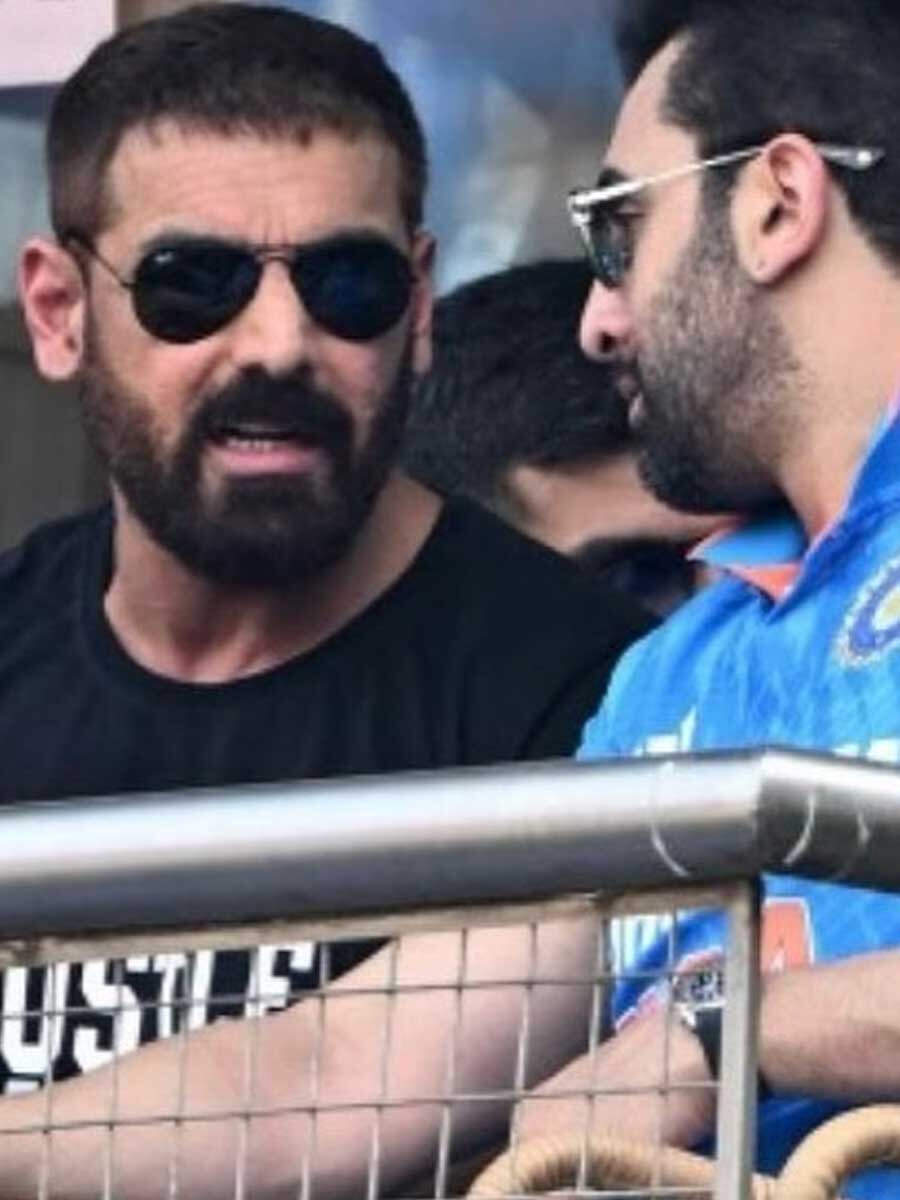 The stands were a star-studded affair, with celebrities like Sidharth Malhotra, Kiara Advani, Rajinikanth, Venkatesh Daggubati, Vicky Kaushal, Madhuri Dixit, Nia Sharma, and Madhu Chopra, among others. Football legend David Beckham also graced the stadium with his presence.
if( typeof skinningExist !== 'undefined' && skinningExist == true){
document.getElementById('socialsticky').style.display="none";
}
window.fbAsyncInit = function() {
FB.init({
appId : '301265226619562',
session : ", // don't refetch the session when PHP already has it
status : true, // check login status
cookie : true, // enable cookies to allow the server to access the session
xfbml : true, // parse XFBML
oauth: true
});
};
(function(d, s, id) {
var js, fjs = d.getElementsByTagName(s)[0];
if (d.getElementById(id)) return;
js = d.createElement(s); js.id = id;
js.src = "https://connect.facebook.net/en_US/all.js";
fjs.parentNode.insertBefore(js, fjs);
}(document, 'script', 'facebook-jssdk'));