Katrina Kaif is currently revelling in the success of Tiger 3 at the box office. Despite busy schedules that sometimes lead to temporary separations, she happily shares a charming detail about her relationship with actor Vicky Kaushal. In a recent conversation with Zoom Entertainment, Katrina revealed an interesting facet: Vicky sees her as the one who adds drama and entertainment to his life whenever they reunite after spending time apart.
According to Katrina, when she and Vicky are apart for a while and then come back together, he expresses missing the liveliness and entertainment she brings. She humorously acknowledges this, saying, "I am told by my husband that I am entertaining. I think I have to accept that I must be entertaining on some level."
Reflecting on Vicky's qualities, Katrina praised his wisdom and maturity, attributing it to his upbringing by his wonderful parents. She credits their values and guidance for shaping his character, saying, "I think he's had such a solid upbringing, and such wonderful parents and they have instilled that deep sense of values, and just the right approach to life."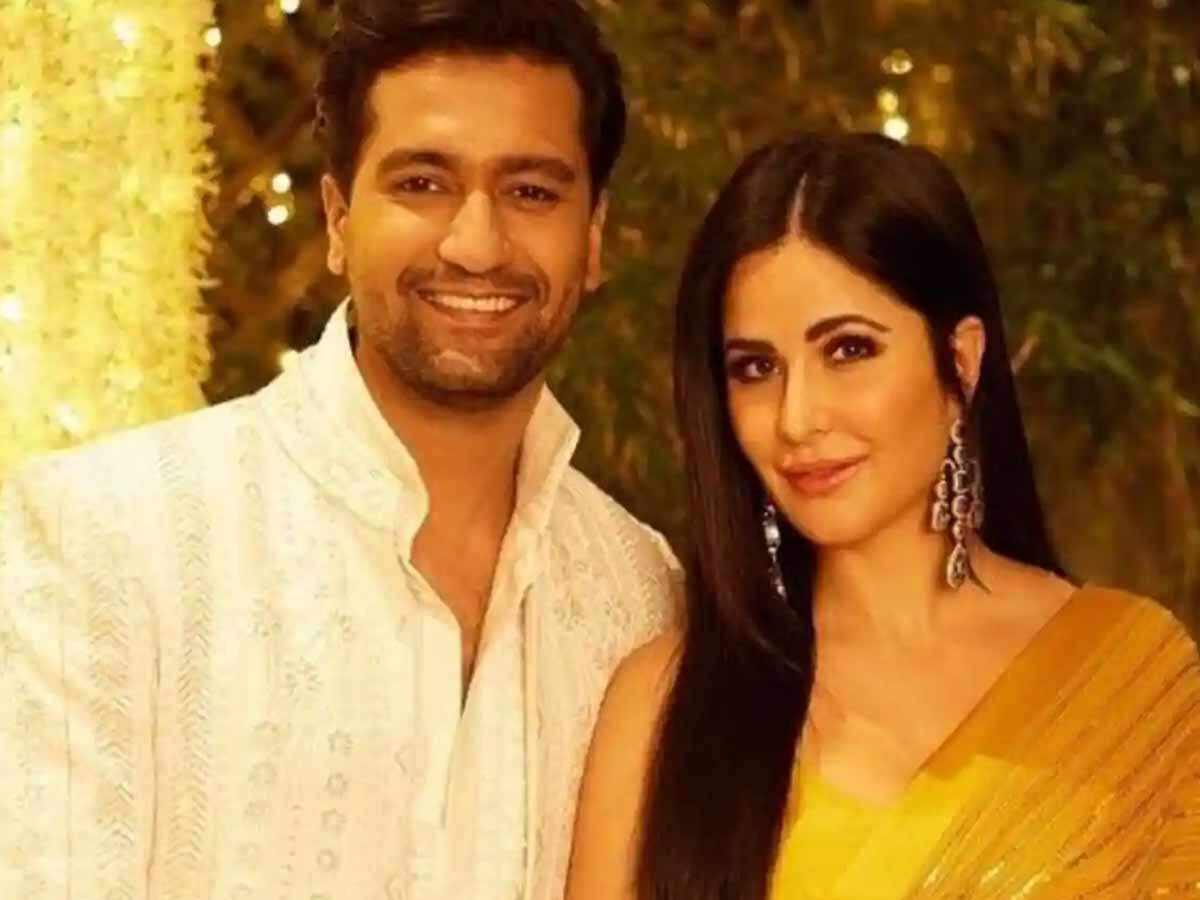 As Katrina celebrates the success of Tiger 3, the latest instalment in the Tiger series alongside Salman Khan and Emraan Hashmi, Vicky is gearing up for Sam Bahadur. In this upcoming project, scheduled for a December 1 theatrical release, Sanya Malhotra portrays his on-screen wife, while Fatima Sana Shaikh depicts former Prime Minister Indira Gandhi.
if( typeof skinningExist !== 'undefined' && skinningExist == true){
document.getElementById('socialsticky').style.display="none";
}
window.fbAsyncInit = function() {
FB.init({
appId : '301265226619562',
session : ", // don't refetch the session when PHP already has it
status : true, // check login status
cookie : true, // enable cookies to allow the server to access the session
xfbml : true, // parse XFBML
oauth: true
});
};
(function(d, s, id) {
var js, fjs = d.getElementsByTagName(s)[0];
if (d.getElementById(id)) return;
js = d.createElement(s); js.id = id;
js.src = "https://connect.facebook.net/en_US/all.js";
fjs.parentNode.insertBefore(js, fjs);
}(document, 'script', 'facebook-jssdk'));