As Diwali festivities envelop everyone in joy, celebrities are no exception in embracing the spirit of the Festival of Lights. Joining the celebrations, Kareena Kapoor Khan and Saif Ali Khan hosted a dazzling Diwali party for their family and friends on Saturday. The star-studded guest list included the likes of Alia Bhatt and Karisma Kapoor. Ahead of the festivities, Kareena shared a captivating photo with Saif that immediately caught everyone's attention.
Known for her stunning ethnic wear choices, Kareena opted for a striking red printed saree for the occasion. She accentuated her look with shimmering makeup and smokey eyes, stealing the spotlight at the party. Complementing her, Saif Ali Khan looked dapper in a dhoti and kurta. Kareena, sharing the photo on her Instagram stories, captioned it with, "And one with my man."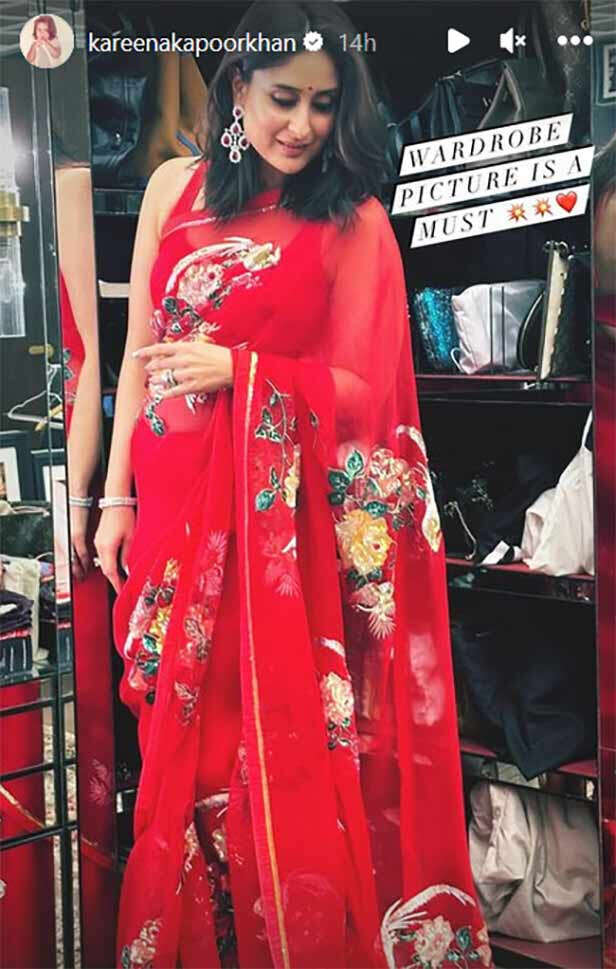 Prior to the party, Kareena shared two photos of creating rangolis with her sons. The first image captured Kareena on the floor in a pink T-shirt and pyjamas, surrounded by Jeh, Taimur, and Saif. The second photo showed Jeh playfully messing around with the rangoli. Kareena humorously captioned the post, "Aiyoooo when the family decides to do Rangoli…or Holi…no idea…but what matters is we had fun…#Let the festivities begin #love and laughter to everyone."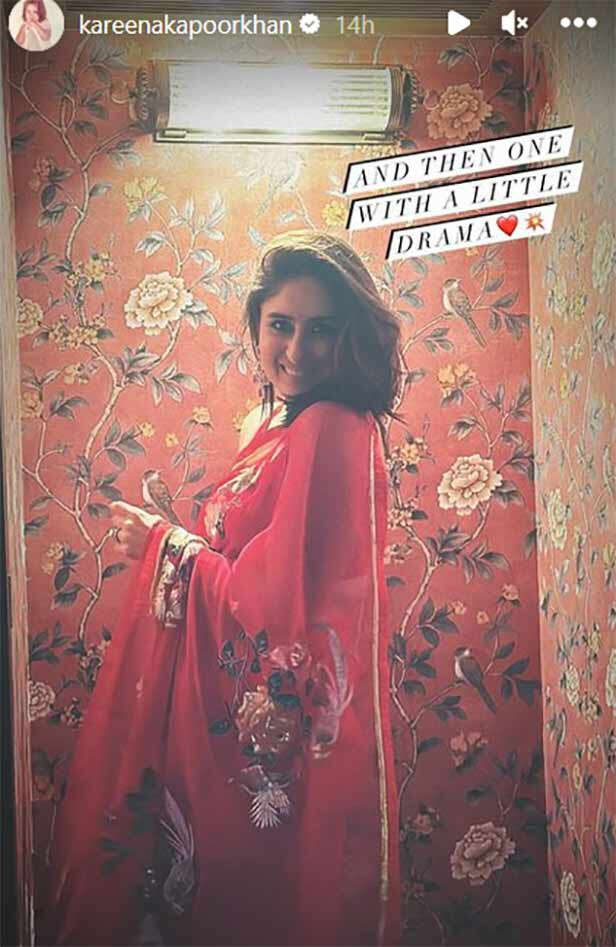 On the professional front, Kareena recently attended the premiere of her film The Buckingham Murders at the MAMI Mumbai Film Festival. Directed by Hansal Mehta, the film also features Ash Tandon, Ranveer Brar, and Keith Allen,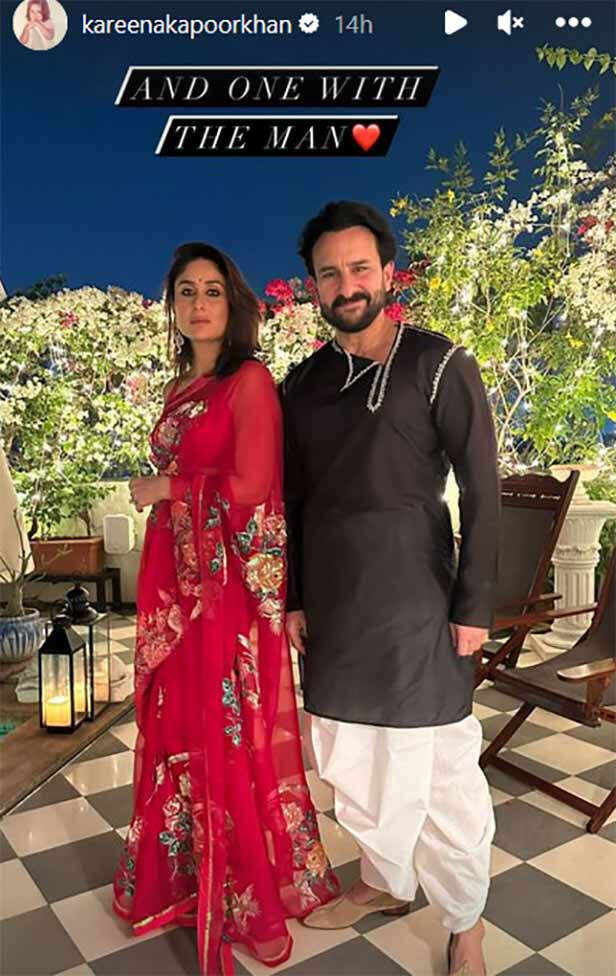 Kareena will also be seen in The Crew alongside Tabu, Kriti Sanon, and Diljit Dosanjh, a drama set against the backdrop of the struggling airline industry, portraying the story of three women.
if( typeof skinningExist !== 'undefined' && skinningExist == true){
document.getElementById('socialsticky').style.display="none";
}
window.fbAsyncInit = function() {
FB.init({
appId : '301265226619562',
session : ", // don't refetch the session when PHP already has it
status : true, // check login status
cookie : true, // enable cookies to allow the server to access the session
xfbml : true, // parse XFBML
oauth: true
});
};
(function(d, s, id) {
var js, fjs = d.getElementsByTagName(s)[0];
if (d.getElementById(id)) return;
js = d.createElement(s); js.id = id;
js.src = "https://connect.facebook.net/en_US/all.js";
fjs.parentNode.insertBefore(js, fjs);
}(document, 'script', 'facebook-jssdk'));