In a nostalgic move for Bollywood enthusiasts, Filmfare has learnt that the iconic war drama Border is slated for a sequel with none other than Sunny Deol taking the lead, reviving his memorable role from the original masterpiece directed by JP Dutta. Alongside Deol, Ayushmann Khurrana, Ahan Shetty, and others are in talks to join the ensemble cast. 
The overwhelming response to Gadar 2 likely prompted filmmakers to reconsider the potential of sequels to beloved classics. With a compelling mix of seasoned talents like Deol and fresh faces like Khurrana and Shetty, the sequel to Border holds the promise of reigniting the patriotic fervour and emotional resonance that made the original a cinematic gem.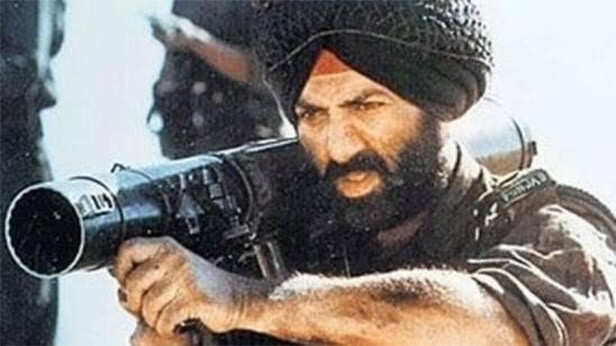 As the buzz intensifies around this anticipated project, further details and confirmation about the storyline and the rest of the cast are awaited. 
if( typeof skinningExist !== 'undefined' && skinningExist == true){
document.getElementById('socialsticky').style.display="none";
}
window.fbAsyncInit = function() {
FB.init({
appId : '301265226619562',
session : ", // don't refetch the session when PHP already has it
status : true, // check login status
cookie : true, // enable cookies to allow the server to access the session
xfbml : true, // parse XFBML
oauth: true
});
};
(function(d, s, id) {
var js, fjs = d.getElementsByTagName(s)[0];
if (d.getElementById(id)) return;
js = d.createElement(s); js.id = id;
js.src = "https://connect.facebook.net/en_US/all.js";
fjs.parentNode.insertBefore(js, fjs);
}(document, 'script', 'facebook-jssdk'));