After unveiling two songs Hua Mein and Satranga, the makers of Animal have released a new song titled Papa Meri Jaan.
Check out the song here: 
Papa Meri Jaan is sung by Sonu Nigam, composed by Harshavardhan Rameshwar, and has lyrics written by Raj Shekhar.
This heartfelt song gives us a glimpse into the profound bond between a father and son, portrayed by Anil Kapoor and Ranbir Kapoor. It explores their relationship from the son's childhood, highlighting Anil Kapoor's character as an absent father.
The song portrays Ranbir's character's admiration for Anil since childhood and how their dynamic has evolved over time. The music video also offers a glimpse at Gitanjali, played by Rashmika Mandanna, who loves and encourages Ranbir's character.
The final scene, which shows a battered and injured Ranbir taking charge of the plane's controls with a look of despair, adds an interesting layer to the story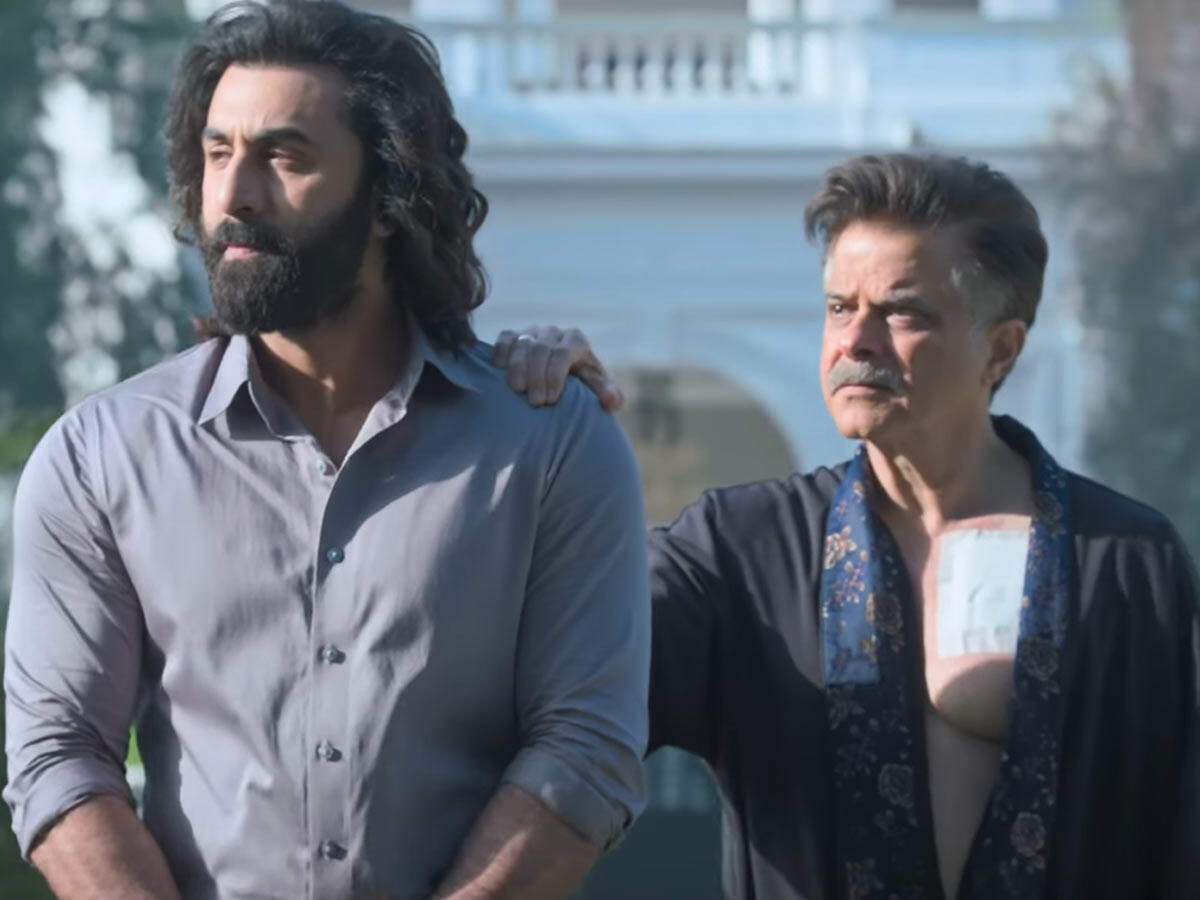 Animal is directed by Sandeep Reddy Vanga and stars Ranbir Kapoor, Anil Kapoor, Rashmika Mandanna, Bobby Deol and Triptii Dimri in pivotal roles. The film is set to be released on December 1, 2023.
See Also: Ranbir Kapoor and Sandeep Reddy Vanga share a moment in this BTS pic from Animal 
if( typeof skinningExist !== 'undefined' && skinningExist == true){
document.getElementById('socialsticky').style.display="none";
}
window.fbAsyncInit = function() {
FB.init({
appId : '301265226619562',
session : ", // don't refetch the session when PHP already has it
status : true, // check login status
cookie : true, // enable cookies to allow the server to access the session
xfbml : true, // parse XFBML
oauth: true
});
};
(function(d, s, id) {
var js, fjs = d.getElementsByTagName(s)[0];
if (d.getElementById(id)) return;
js = d.createElement(s); js.id = id;
js.src = "https://connect.facebook.net/en_US/all.js";
fjs.parentNode.insertBefore(js, fjs);
}(document, 'script', 'facebook-jssdk'));