SpaceX is aiming to perform the first full-fledged static fire test of its upcoming Starship megarocket on Thursday. You can catch the action live right here.
We don't know the exact time for today's planned static fire test, but SpaceX president and COO Gwynne Shotwell said yesterday that today would be the day.
"Tomorrow is a big day for SpaceX," she said said Wednesday at the Federal Aviation Administration Commercial Space Transportation Conference in Washington, DC "We are going to attempt a 33-engine static fire booster test for Starship," she said, adding that it's "really the final ground test that we can do before we light 'em up and go."
Road and beach closures near the company's Starbase facility in Boca Chica, Texas, suggesting the test could happen between 9:00 am and 9:00 pm ET. We'll update this article when we get a clearer picture of the timeframe. Should the test not happen today, SpaceX could try again as early as tomorrow, as suggested by alternate road closures.
It's unlikely that SpaceX will provide a broadcast of static fire test, but a number of third-party providers are set up and ready to go, including live feeds from NASASpaceflight and LabPadre, which you can watch below.
Starbase Live: 24/7 Starship & Super Heavy Development From SpaceX's Boca Chica Facility
Nerdle Cam 4K- SpaceX Starbase Starship Launch Facility
SpaceX has conducted limited static fire tests of the booster before, but not on this scale. Back in November, the company ignited 14 Raptors simultaneously for 10 seconds. It successfully performed a wet dress rehearsal of the fully integrated 394-foot-tall (120-meter) rocket on January 23, setting the stage for the full static fire test. Two current prototypes in use are Super Heavy Booster 7 and Starship 24. During static fire tests, the engines are engaged but the rocket remains affixed to the launch pad. Ground teams removed the rocket's upper stage Starship spacecraft in advance of the test.
G/O Media may get a commission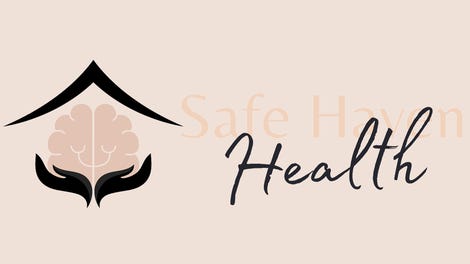 Addiction counseling
Safe Haven Health
Accessible for all
Safe Haven prioritizes your needs with flexible and individuated substance abuse treatment, specifically opioid & alcohol addiction.
The recently upgraded Raptor 2 engines each produce roughly 510,000 pounds of thrust; combined, the 33 Raptor 2 engines are expected to exert a whopping 16.7 million pounds of thrust. By comparison, NASA's new Space Launch System (SLS) megarocket launches with 8.8 million pounds of thrust. Starship won't fly today, but once aloft it'll be the most powerful rocket to ever take flight.
A successful static fire test would set the stage for the megarocket's much-anticipated debut orbital mission, which SpaceX CEO Elon Musk is hoping to achieve in March. That said, SpaceX would face one final hurdle: the acquisition of a launch license from the Federal Aviation Administration. The company has been trying to get Starship off the ground since the summer of 2021. That the first orbital mission will go well is no guarantee. "Keep in mind, this first one is really a test flight…and the real goal is to not blow up the launch pad—that is success," Shotwell said yesterday.
SpaceX is positioning the heavy-lift Starship as its rocket of the future—a powerful and fully reusable launch vehicle capable of delivering payloads and passengers to Earth orbit, the Moon, Mars, and elsewhere in the solar system. The company is currently under contract with NASA to develop two versions of the upper stage spacecraft that will serve as lunar landers for upcoming Artemis missions to the Moon.
More: SpaceX Awarded $1.15 Billion Contract to Build NASA's Second Lunar Lander