Sometimes, the convenience of a ride-on mower you don't have to push is outweighed by the inconvenience of maintaining what is essentially another vehicle. But John Deere is promising no more oil changes, no more gas cans, and no more spark plugs with it first all-electric zero turn mower.
Although John Deere is synonymous with everything from farming to lawn maintenance, in recent years the company has become better known as being on the wrong side of the right to repair debate, making it harder for farmers across the country to maintain and fix their farm equipment without costly visits from official John Deere technicians.
It got to the point where farmers were embracing a 'jailbreak' for modern John Deere machines so they could perform their own maintenance, but last month, the American Farm Bureau Federation and John Deere signed a Memorandum of Understanding, requiring John Deere to "provide farmers and independent repair facilities with access to the company's tools, software, and documentation to make repairs to John Deere equipment." It's not a law, but it should still help farmers who are spending hundreds of thousands of dollars on the company's machinery.
To some suburbanites, though, a John Deere lawn mower in the garage is as much a status symbol as a sports car in the driveway, but now they can be even prouder of cruising their lawn on a bright green mower, as the company has introduced its very first electric residential ride-on mower.
It's Here: Introducing the Z370R Electric Mower | John Deere
The John Deere Z370R Electric ZTrak Mower is powered by a 58V, 3.2 kWh lithium-ion battery that can be charged using a standard power outlet and grounded extension cord. The mower also includes smart battery maintenance features so even if it's left plugged in for days, it will ensure the battery is never over-charged, to help prolong its life. The Z370R's battery is also fully sealed, so you can hose off lawn trimmings without worrying about turning the mower into a giant paperweight.
G/O Media may get a commission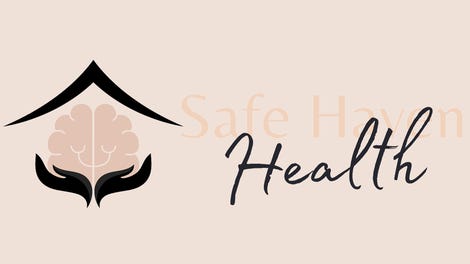 Addiction counseling
Safe Haven Health
Accessible for all
Safe Haven prioritizes your needs with flexible and individuated substance abuse treatment, specifically opioid & alcohol addiction.
It's a zero turn model, which means the mower can spin 360-degrees on its own footprint, making it easier to navigate tight spaces on residential lots. On a full charge, John Deere says the Z370R can mow up to two acres of property, but that will depend on a lot of factors. If you've got steep inclines, or if you're using heavy attachments like a mulcher, or if you haven't mowed the back forty for months, you'll probably find the mower needing a charge sooner than expected. But multiple operating modes that change the mower's performance are offered to help further maximize the battery when needed.
One other interesting feature is access to John Deere's MowerPlus mobile app, which not only provides access to the Z370R's operator's manual and battery charge status right on your phone; it also gives you access to your recent mowing patterns, which are tracked by GPS onboard the mower itself. This can be particularly useful with an electric mower with limited range, as it allows users to plan more efficient routes in the future to maximize battery range. At the same time, we're hoping that John Deere isn't harvesting all that user GPS data. We're very interested in seeing the mower's EULA.
The John Deere Z370R Electric ZTrak Mower is available for pre-order now for $6,399. Given the environmental impact of lawns, it's hard to call this mower a win for the environment. Still, John Deere promises other benefits, like quieter operation, which should help keep you safer around the mower's blades.