Google miscalculated the number of stocks laid-off employees were told they would receive as part of a severance package last month. The company laid off 12,000 employeesmarking the largest round of layoffs since Google's inception.
A new email, seen by Business Insiderconfirmed that there was an "inaccurate calculation" and the stock numbers were reduced in some cases.
"First we want to apologize for an inaccurate calculation that appeared in the initial notification email. The severance package that we explained in the support site, detailed documentation and publicly was correct, but it was inaccurately reflected in the email we sent," the email said, according to Business Insider.
The google stocks were miscalculated because the company counted the stocks twice, meaning the reduction will cost a loss of thousands or potentially tens of thousands of dollars, a former employee told the outlet. The severance package included continued salary for a minimum of 16 weeks, plus two additional weeks for each year the person worked at Google.
The company also said it would pay 2022 bonuses and each employee's remaining vacation time, while also providing six months of healthcare coverage, job placement services, and immigration support, according to a message from the CEO Sundar Pichai. The message said the cuts were based on an internal review and took effect across all areas of the company including "product areas, functions, levels, and regions."
G/O Media may get a commission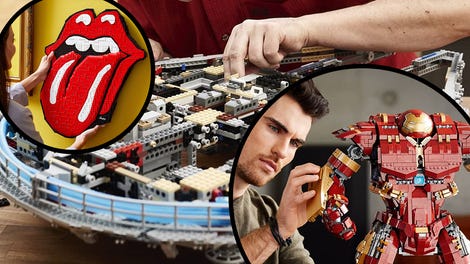 12 Giant Lego Sets for the Giant Child Within You
Lego sets for anyone of all ages to enjoy
Anyone who says Lego is for kids has never seen the price tag on these kits. And even if that were true, what are adults if not really big kids? The truth of the matter is Lego is for everyone.
A Google spokesperson said in a statement to Gizmodo that the payments given to laid-off employees were "100% accurate" and has corrected the stock calculation. Meanwhile, former employees expressed confusion to Business Insider, and one source said, "They did not outline it well in the first emails to us all so tons of people were confused."
The Google spokesperson said, "We have followed up and corrected the calculation—and this doesn't change the fact that all departing employees will still be eligible to receive salary and stock units for both the notice period and the severance payment, as well as their 2022 bonus, unused vacation, six months of healthcare and additional support."