Amandeep Kaur has managed to carve a niche for herself in the fashion world with her acute perspective on aesthetics. She is a firm believer in analyzing the unique personalities of the stars before deep-diving into curating their wardrobes. Currently, she is the go-to stylist for the Kaushal Brothers – Vicky and Sunny Kaushal. She has previously also styled other celebrities like Sonam Kapoor, Taapsee Pannu, Alia Bhatt, Priyanka Chopra Jonas and Radhika Madan. In a candid conversation with Filmfare, the talented stylist talks about her big break into Bollywood styling, her dream about styling for a big Hindi feature film, and all the challenges that make this ride both a boon and a bane.
How did you get your big break in styling?
I didn't get lucky overnight. When I was styling at magazines, I styled a number of celebrities – small, big, newcomers, tv actors, models-turned-actors and A-list actors. I ended up styling everyone from Sonam Kapoor, Alia Bhatt to Priyanka Chopra. Each shoot added to the experience of working with actors of varied temperaments
and styles.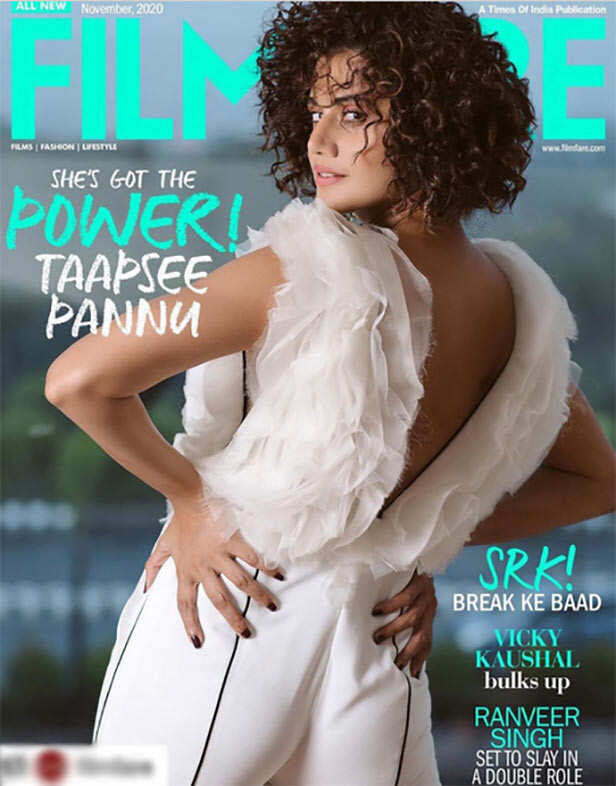 You've had a long association with Vicky Kaushal…..

My association with Vicky has been long and warm. He and his family feel like my family now. He carries everything with immense suave. It really helps that he has complete trust in me, which makes my job much easier for sure. He is a chameleon when it comes to getting into his characters, he just embraces and makes them his own. So with each film promotion, he brings along a little bit of the personality of that character that merges with his own. We design looks that work towards a balance of both personalities. If you notice, his promotional looks for Uri: The Surgical Strike, which were army inspired rugged fashion, were different from Sardar Udham, which were Indian inspired earthy chic. And that was different from Govinda Naam Mera which was quirky and flamboyant.
You've styled for Taapsee, Yami Gautam, and Radhika Madan. Do they also share input when it comes to their outfits?

As a stylist, sometimes I feel like a 'fashion psychologist' because I try to study their personalities in detail. When I style anyone, I like to go through their Instagram accounts and interviews, and then decode their personality through their looks in order to understand their psychology. Which body parts are they confident about and which they are not? How do they dress? What kind of silhouettes do they like? What kind of body language do they have? All of this comes together in my research. Taapsee is someone who has always shown immense trust in me. We have done many shoots together where we haven't even tried the outfits beforehand. For some shoots, though, if there is a particular silhouette she doesn't like, she expresses it clearly. Radhika, on the other hand, has a clear vision of what she wants. She would research for references, and express the styles that resonate with her so that I get a deeper understanding of what she wants in the larger picture. But when it comes to actuals, she has also demonstrated tremendous trust, and thankfully, her last few looks have worked wonders for both her and me. I styled Yami for one film, and we ended up having a great time together because we shot in and around Delhi, which is my hometown. I styled her in these very Delhi-loving textiles and accessories. There were definitely initial briefings and feedback. But on the whole that character had a lot
of me in her.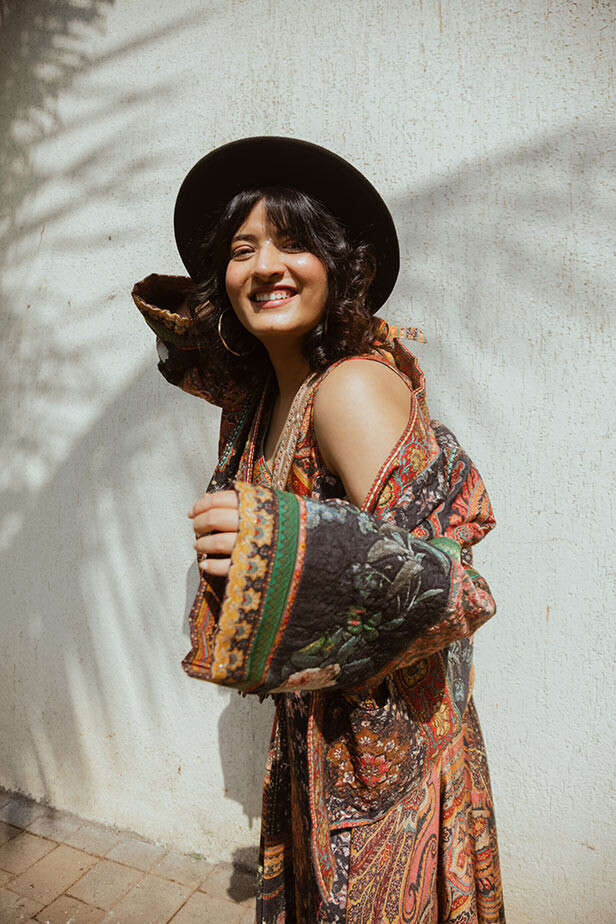 How was it working with Sonam Kapoor, who's considered a fashion trailblazer…

I was a bit nervous, to be honest. She runs through the clothes, knowing them like the back of her hand. She knew most designers' collections whether Indian or international, her love for fashion is very evident, and it really translated in the pictures we got. She is someone who embodies the personality of the outfit. If it was a long, sheer dress, she would model it with a ballerina's grace and feminine body language, if it were a pant-suit, there was intense masculine energy that I witnessed in her. Every outfit change made her look different, and that's the beauty of Sonam Kapoor's personality. It really seems that she was born to celebrate fashion.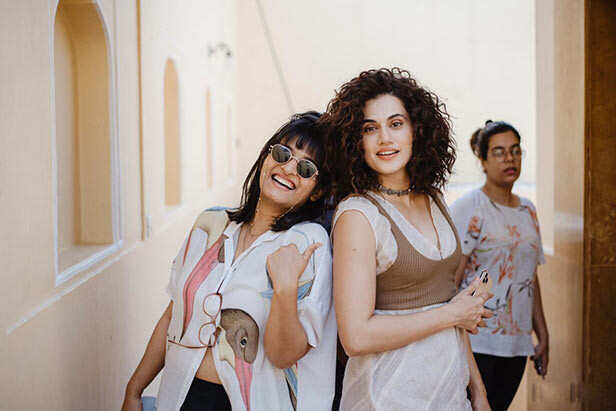 Which Bollywood films have you admired for their styling?

Zoya Akhtar's vision and understanding of urban fashion really fascinated me. I feel that Dil Dhadakne Do has some of the best fashion styles of Priyanka Chopra and Anushka Sharma that Bollywood has witnessed to date. It makes the costumes appeal even more when the story touches your heart. The film had the most exotic nautical costumes for the entire cast, and how they were interpreted beautifully to fit each character differently was simply amazing. Shobhita's character in Made in Heaven was impeccably dressed and unique, not emulating Hollywood or the West but simply a really cool Indian-urban aesthetic.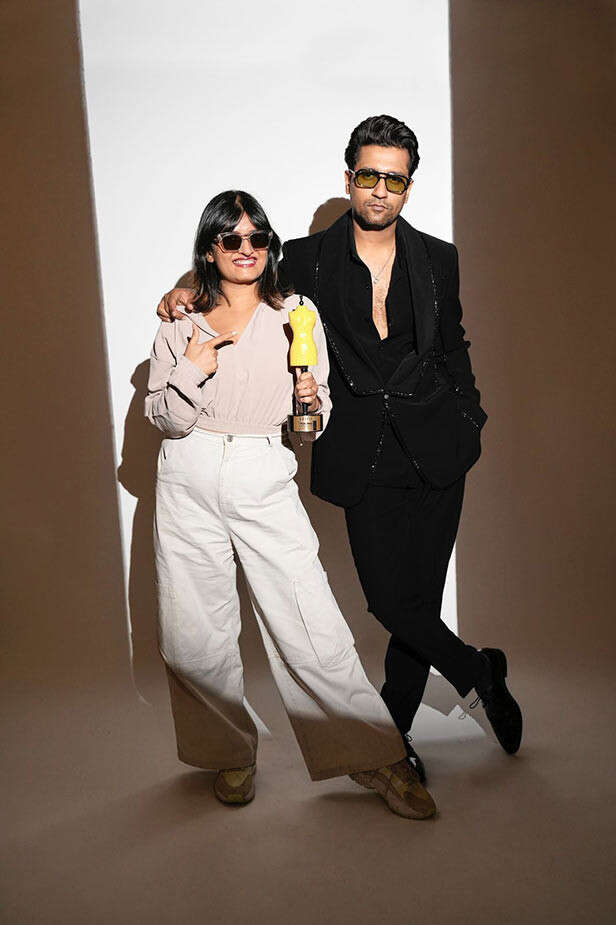 What about your plans to style a big Bollywood feature film—any dream director you have on your wish list?

I have styled one character from a Bollywood film, Yami Gautam, for Ginny Weds Sunny. It was a dream debut of sorts because Yami's character was a cool, boho-bold Delhi Punjabi girl, and I resonated strongly with that character. Hence, creating costumes for Ginny was a satisfying experience. I definitely wish to style some big Bollywood films in the future. When it comes to understanding urban fashion, I feel Zoya Akhtar is just brilliant at it. It's been a long time since I've had the opportunity to style in one of her projects, so I'm putting my wish out there and hoping for the best through Filmfare.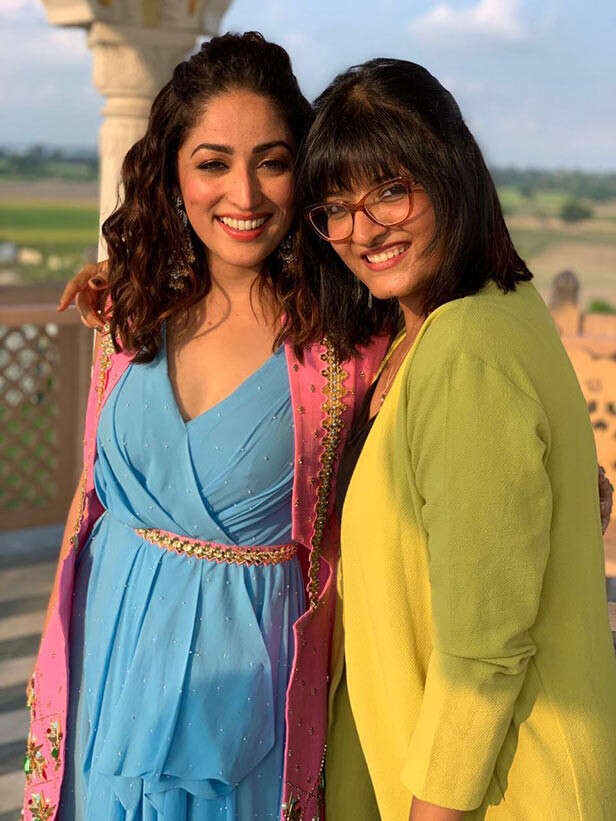 Which current favorite fashion trends do you plan to incorporate or have incorporated in your styling?
My current absolute favorite fashion trend has to be relaxed/slouchy suits, for both men and women. I love that they are so wearable and relaxed and transform everyone wearing them into this uber-chic person. It's big on trend and I really hope it stays around for a long time. I have incorporated multiple subtle versions of it in my styling and I wish to do it in a more exaggerated and bolder style.
How do you go about when you face challenges in getting the ideal clothing for a particular theme?

You may wish to style your client in clothes from the moon and stars but you have to create a great look from what's available for you to source. And there are so many varied factors that affect sourcing. Some brands have a limited list of celebrities they would like to dress, other celebrities are not allowed. Some of them would have committed certain styles to a specific actor, which might be unavailable at the time. Some brands will have only a few select events on their approved list where their garments can be seen. Some brands may not have sizes available. At times, brands even confirm a look and you depend on it. But at the last minute, the look is stuck in transit, so it can't reach you in time. Sometimes there isn't enough time to source from a certain few brands/designers, or sometimes it's too soon to ask for the pieces. They need you to check closer to the date. So yes there are a million sourcing challenges. Ultimately, a stylist has to always be prepared for these worst-case scenarios and work ahead with multiple backups.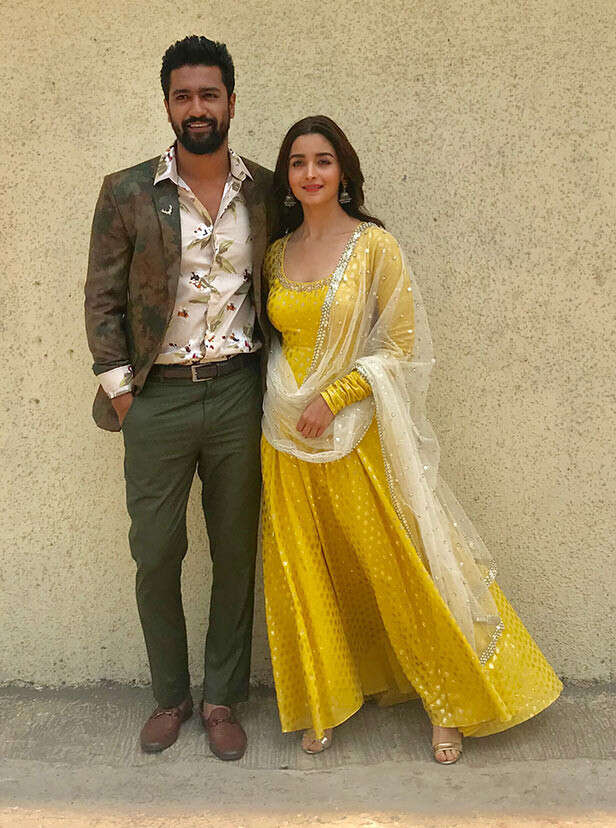 How would you describe your learnings in styling when it comes to ad films and editorial covers? You have also styled music videos. Which one is the most challenging?

Ad films are the most restrictive of them all. They have strict brand guidelines and color palettes that the stylist must stick to. Within editorial styling, you have the opportunity to creatively satisfy yourself. There are very few specific guidelines and you can really experiment. Since this is the least paid avenue, creativity is the primary thing that feeds you. Red carpet appearances need to be high on style since images travel through the various media houses and get talked about the most. However, you also have to take into consideration that the actor has to live in that look for a few hours; it's not just for a photo shoot, so practicality and comfort definitely come into play. Films and music videos are extremely subjective and totally depend on the character and director