We keep most of our data on our phones, including important documents like yours Aadhaar card. This can pose a risk of your data being compromised whenever you hand over your phone to someone. So today in this read, we'll discuss how to secure your Xiaomi smartphone using the built-in features. Meanwhile, you can also learn to quickly Silent a Xiaomi Phone Without Unlocking.
Methods to Secure Your Xiaomi and Redmi Smartphone
We will tell you some outstanding tricks to make your Xiaomi and Redmi smartphones more secure than ever. Most of these tricks won't require any third-party application.
Add a Screenlock
You can set up a screen lock on your Xiaomi smartphone so no one except you can unlock and use it. You can set a fingerprint unlock or face unlock on your Xiaomi smartphone using these simple steps.
1. Open the MIUI Settings app and navigate to Passwords & Security.
2. Here, tap on Fingerprint unlockbut before that, you need to either set Pattern, Pin, or Password.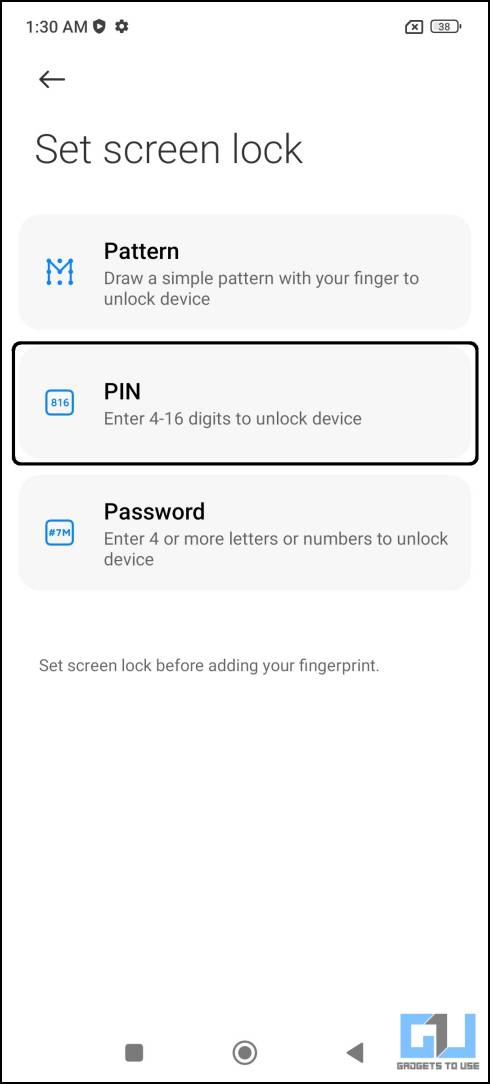 3. If you opt for the PIN option, a pop-up will open to prompt you about remembering your password; simply tap on Got it.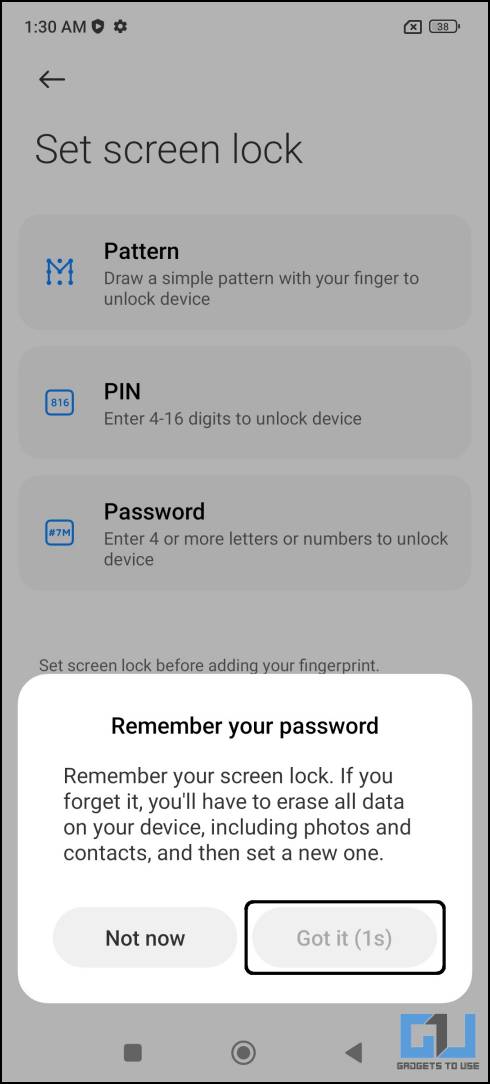 4. Type in your desired PIN and tap Continueconfirm the PIN again, and tap Ok.
5. Now, register your Fingerprint by tapping the sensor a number of times and tap Done once finished.
6. Now you can easily unlock your phone and it can only be unlocked using your fingerprint or PIN.
Your Xiaomi smartphone may also come with a face unlock feature too and you can enable it from the Password and Security under the Settings menu.
Lock Apps in MIUI
Xiaomi smartphones come with a built-in feature to lock the apps with fingerprint, so only you can access these certain apps. This feature comes in handy when you hand the unlocked phone to someone and you don't want them to fiddle around with other apps. You can easily lock the apps using these simple steps.
1. Open the Security app from the app drawer on your MIUI-based Xiaomi phone.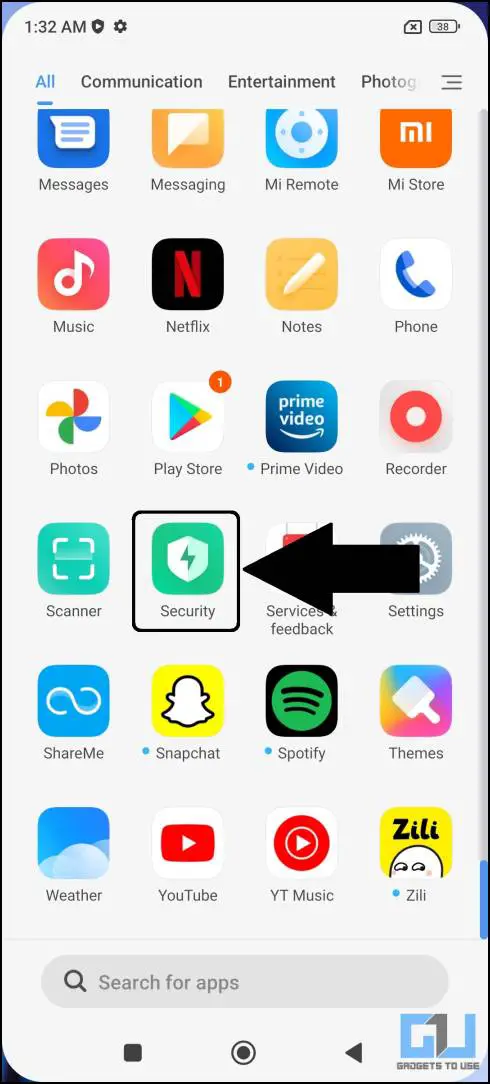 2. Navigate to the App lock feature and then tap the "Turn on" button on the next screen.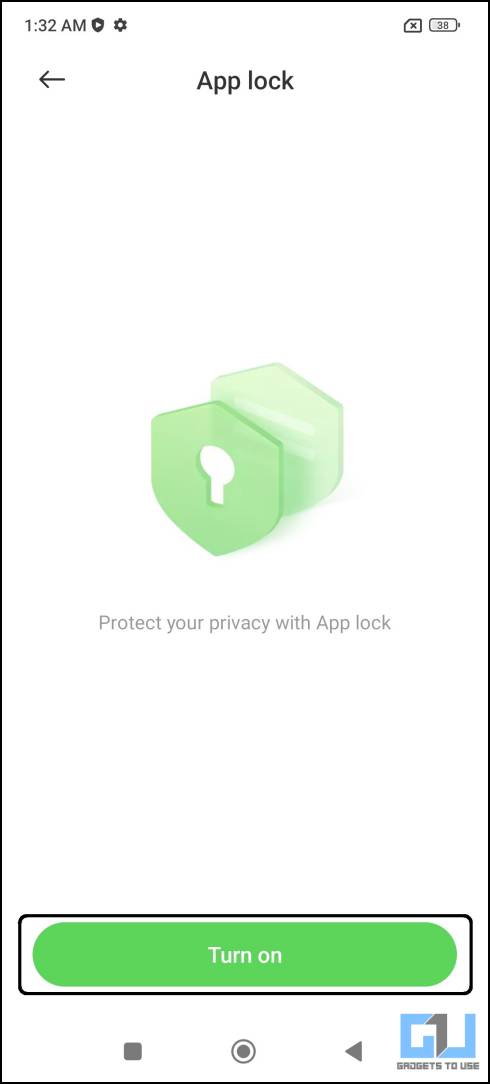 3. Now, Draw a pattern on the next screen. Repeat the same pattern to confirm and tap the Next button.
4. Next, you can choose to sign in to your Mi Account; or otherwise tap Not now.
5. Again tap on Not now from the popup and select the recommended apps from the list and tap Use App lock.
6. A list of all the installed apps will open, just toggle the switch beside the app that you want to lock.
To open the locked apps, you either have to enter the pattern or you can use your fingerprint, given that you have registered your fingerprint. You can even use your enrolled face to unlock the locked apps for more convenience.
Use Second Space
Xiaomi smartphones come with a second space feature, which is called Xiaomi's take on Google's multiple-user feature in Android. This feature creates another account on your phone with desired limitations. It can help you hide some of the data that you don't want to share even if you hand your unlocked phone to someone. Here's how to set it up.
1. Open the MIUI Security app on your phone.
2. Navigate to the Second space feature and tap the "Turn on Second space" button on the next screen.
3. Tap Continue on the next screen and select the way you want to switch between the spaces.
4. Select Using a shortcut and tap Continue.
5. Next. tap Set now and enter your phone's password on the next screen.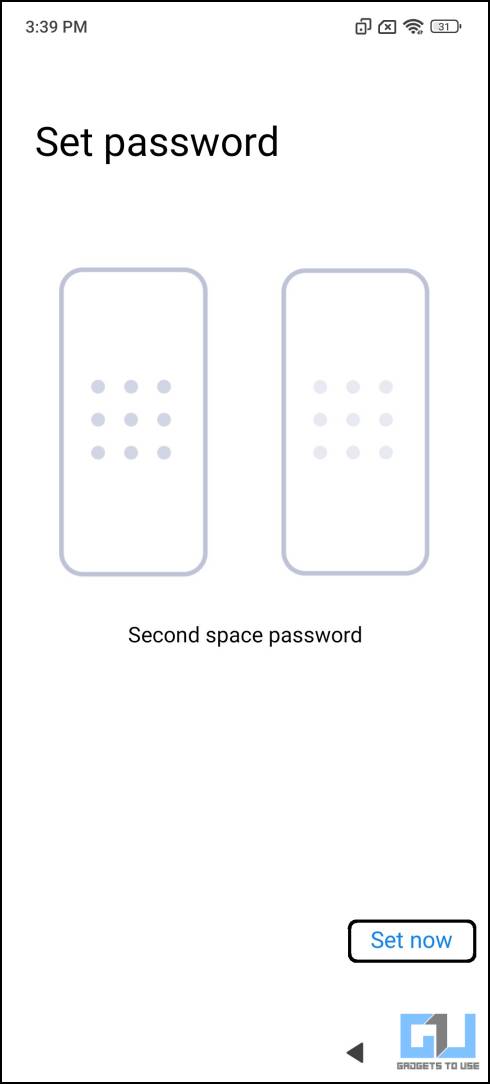 6. It will ask you to create a new password, create one and then tap Continue.
7. To protect this second space with your fingerprint, tap on Set now on the next screen.
8. The phone will take a few seconds to switch to the new space and you will be greeted with a new home screen.
This home screen will have all the installed apps and you can even install more from the Play Store. Everything that you do in this space, will not be visible in the other space. To switch between spaces, tap the Switch shortcut on the home screen and touch your fingerprint sensor. To go directly to the second space from the lock screen, just enter the second space's PIN as a password.
Wrapping Up: Keep Your Xiaomi Phone Secure
With these tricks, you can make your Xiaomi or Redmi smartphone more secure, without installing any third-party application. In the case of Samsung phones, you can use it Samsung Secure Folder to protect your data. If you found this useful, then do share it, and check out other useful tips linked below. Stay tuned to GadgetsToUse for more such reads.
Read More:
You can also follow us for instant tech news at Google News or for tips and tricks, smartphones & gadgets reviews, join GadgetsToUse Telegram Group or for the latest review videos subscribe GadgetsToUse YouTube Channel.