Google Pixel, including the latest Pixel 7 and 7 Pro, features the new Extreme Battery Saver mode, which helps extend battery life by limiting apps and features, like Samsung's Ultra Power Saving. Google has also confirmed that the feature will come to older Pixel devices in an upcoming drop. In this article, let's see how to enable Extreme Battery Saver on Google Pixel phones and what exactly it does.
What Does Extreme Battery Saver Mode Do on Pixel?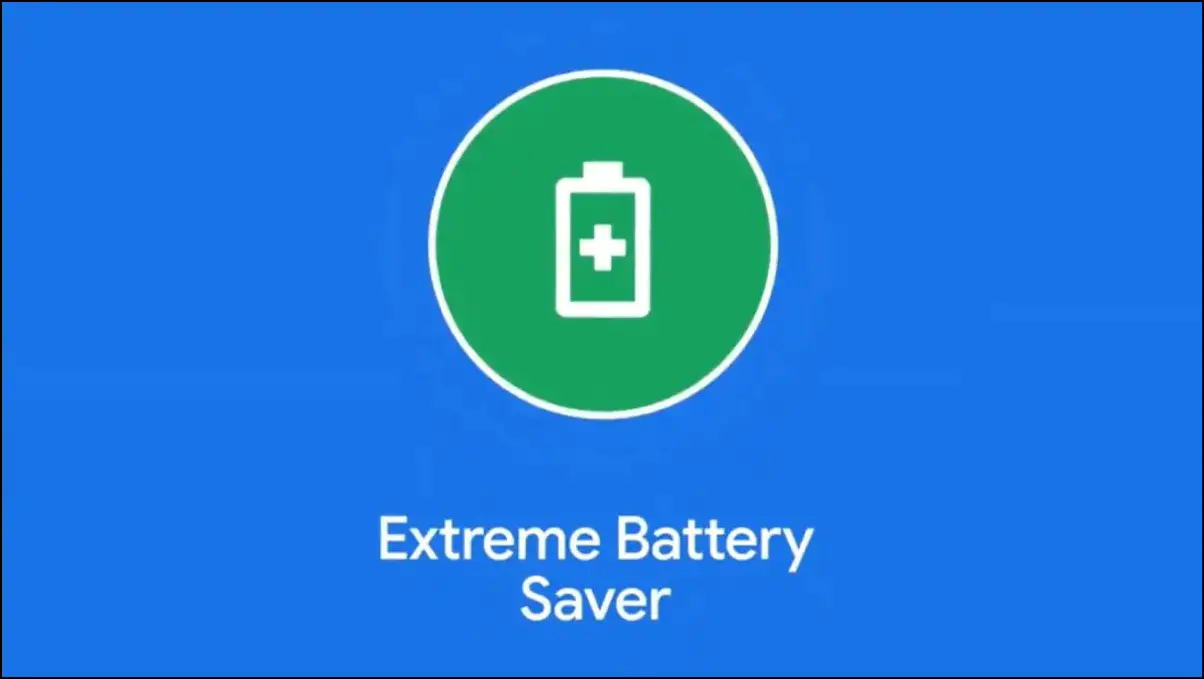 The Extreme Battery Saver on Pixel pauses most active apps and features. Once enabled, only essential apps like Phone, Messages, Clock, and Settings will be accessible on the device. Furthermore, the CPU processing speed will be slowed down to maximize efficiency.
With the powerful Extreme Battery Saver mode, you can run your phone for up to 48 hours on a full charge, which will be quite useful, especially when you're traveling or out of power.
Here's what happens when you turn on Extreme Battery Saver on Pixel:
It grays out all the apps on the phone except for a few essential ones.
Slows down the phone's processing power.
Turns off connectivity options like Wifi, Bluetooth, and active scanning.
Hotspot or Tethering services come to a halt.
It also disables the work profile (if any).
Pauses most of the apps on your phone, so you don't get any notifications.
Reduces the screen timeout to 30 seconds.
How to Enable Extreme Battery Saver on Pixel
If you're running short on battery life, follow the steps below to turn on the Extreme Battery Saver mode on your Pixel 7, 7 Pro, or any other Pixel device.
1. Open the Settings app on your phone. Scroll down and navigate to the Battery menu.
2. Click on Battery Saver and select Extreme Battery Saver.
3. Tap the When to Use button.
4. On the next screen, you'll see three options- Ask Every Time, Always Useor Never Use.
5. Change it to Ask Every Time or Always Use based on your preference.
If you choose to Ask every time, it'll ask you to turn on Extreme Battery Saver every time you enable the regular battery saving mode. Whereas, if you opt for Always Useit'll automatically enable Extreme mode when you enable the battery-saver feature.
That's it. Every time you enable the regular battery saver on your Pixel, it'll either give you a prompt to turn on Extreme Battery saving mode or enable it automatically based on your preferences. You can check its status via the notification panel on your phone.
FAQs
Which Pixel Phones Support Extreme Battery Saver?
All Pixel phones released past Pixel 4a (5G), and Pixel 5 natively offer the Extreme Battery Saver Mode. This includes the Pixel 6, Pixel 6a, Pixel 7, and 7 Pro.
What Apps Can I Use in Extreme Battery Saver Mode?
As the Pixel kicks into extreme-power saving, it will gray out all apps and make them inaccessible except for essentials like Phone, Messages, Camera, Clockand Settings.
How to Enable Other Apps in Extreme Battery Saver?
If you want to use other apps while in Extreme mode, head to the "Select Essential apps" menu and select the app you don't want to pause.
How Do I Get Pixel Extreme Battery Saver on Other Android Phones?
While there's no APK or port available for Extreme Battery Saver, you can save battery on your Android phone by simple tricks like tweaking performance settings, background consumption, app limits, and more. You can also use any other battery-saving mode if available, for instance, on OneUI and MIUI. Here's how you can get Pixel-like Extreme Battery Saver on any Android.
Wrapping Up
This is how you can turn on Extreme Battery Saver mode on your Google Pixel smartphone. We've also discussed what the new power-saving feature does, what happens when you enable it on your phone, and related questions. Do use it on your Pixel and let us know the experience. If you have any doubts or queries, feel free to reach out via email or social media.
You might be interested in:
You can also follow us for instant tech news at Google News or for tips and tricks, smartphones & gadgets reviews, join GadgetsToUse Telegram Group or for the latest review videos subscribe GadgetsToUse Youtube Channel.