For all those regularly downloading images from a mail or the internet, you must have come across the WebP format. This format is known for its ability to produce better results at a comparatively smaller size than other popular formats, such as PNG or JPEG. Unfortunately, WebP format is not yet widely supported by editing apps, and you will often need to resort to JPG/JPEG or PNG. Today in this read, we will be discussing how to convert WebP images to PNG, and JPG for free on a phone and PC. Additionally, you can learn to convert, and translate text from an Image.
What is the WebP format?
Developed by Google, WebP is a compression method that supports lossy and lossless imaging for a wide variety of images you come across on the internet. The idea behind its development was to cut the image size by up to one-third while retaining the rich quality otherwise showcased by the traditional JPEGs or PNGs.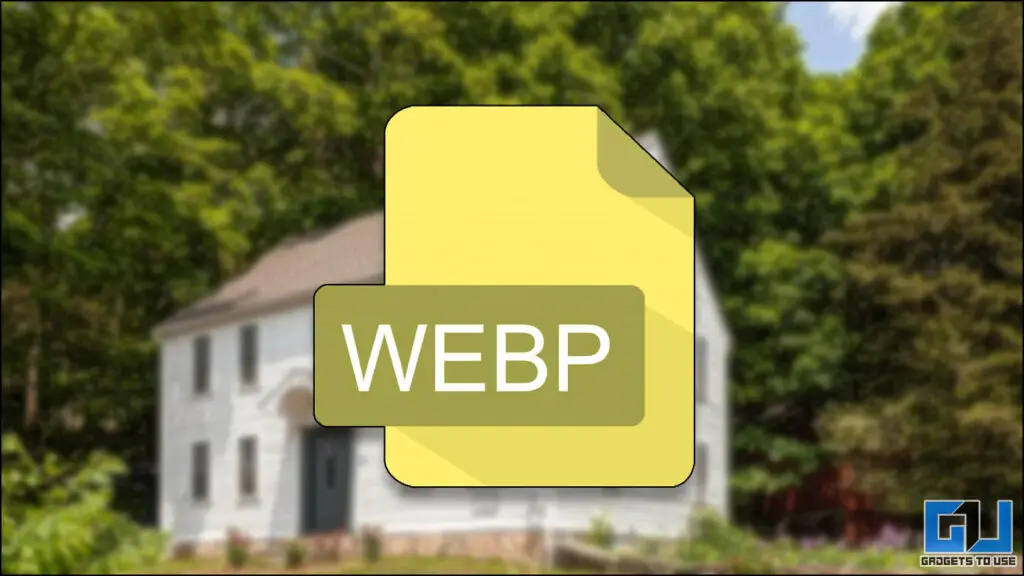 Does WebP support progressive or interlaced display?
JPG and PNG support interlaced decoding refresh, which significantly affects the CPU and memory. This is why WebP doesn't have support for it and instead offers incremental decoding through the Advanced Decoding API. With incremental decoding, all incoming bitstream bytes are used to produce a result as soon as possible to save memory and CPU power on the client's side.
Why should you convert WebP images to other formats?
While WebP performs great on several fronts and offers rich quality in compressed size, the main issue lies in the limited compatibility. Since both JPG and PNG are supported by most image editors (both free and paid), WebP is still not supported by a handful of image viewers. As a result, most users end up looking for ways to convert WebP images into JPG or PNG, to view and edit their images.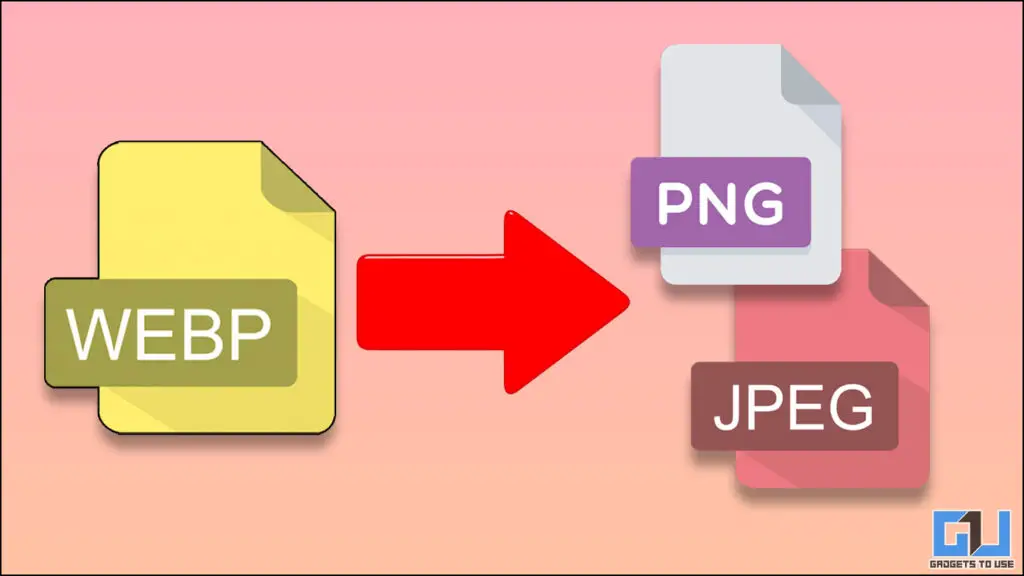 How to convert WebP images to PNG or JPG?
If you are also looking to convert a WebP image to PNG or JPG, we have shared a few ways to do so on your phone and PC. Let's discuss them.
Use the 'Save Image As' Extension
One of the simplest ways to convert a WebP image to PNG or JPEG is by using the "Save Image as Type" browser extension. Here's how to use it:
1. Add the Save Image as Type extension to your browser.
2. Now, go to the image you wish to download from the internet. Right-click on it and choose the Save image as Type option from the drop-down menu that appears.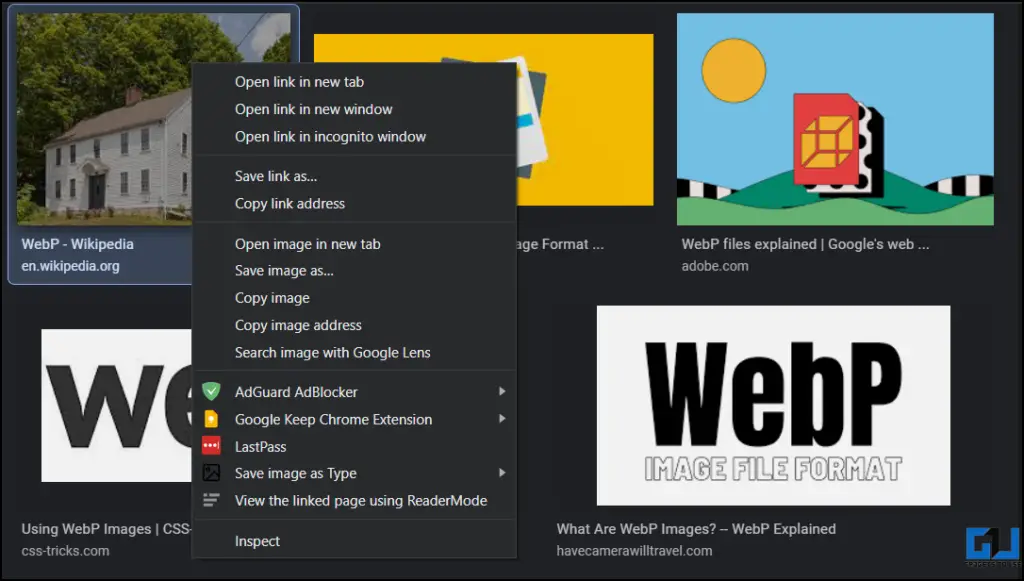 3. With this extension, you can choose to save a WebP image, in a PNG or JPG format.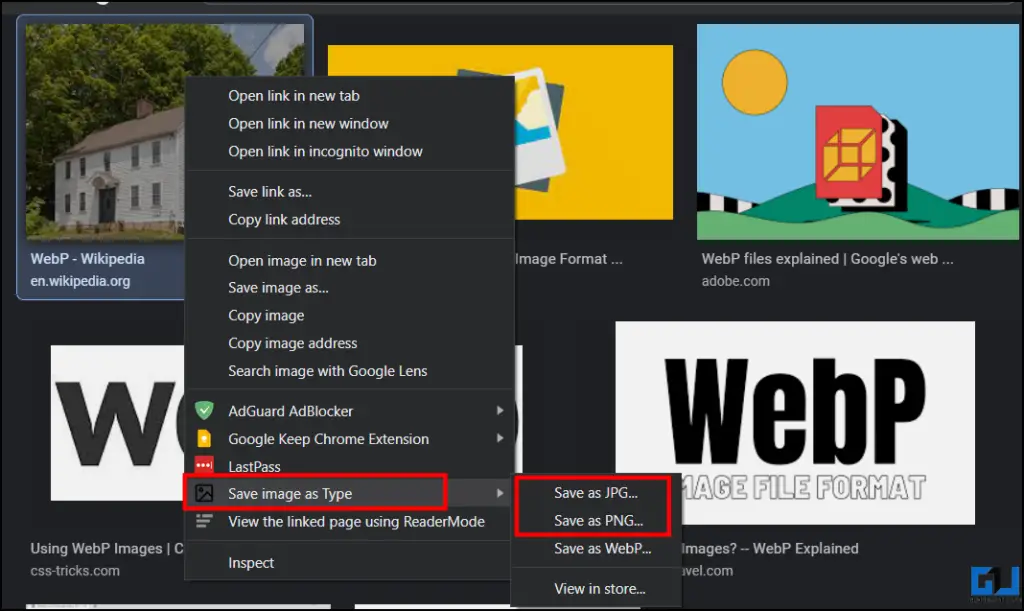 Use Microsoft Paint to Convert WebP Images
You can also use Microsoft Paint to convert WebP or JFIF images to PNG or JPG. Here's how to do it:
1. Right-click on the WebP image you wish to convert, downloaded on your computer.

2. Now, click the Open with option from the drop-down menu and choose the Paint option.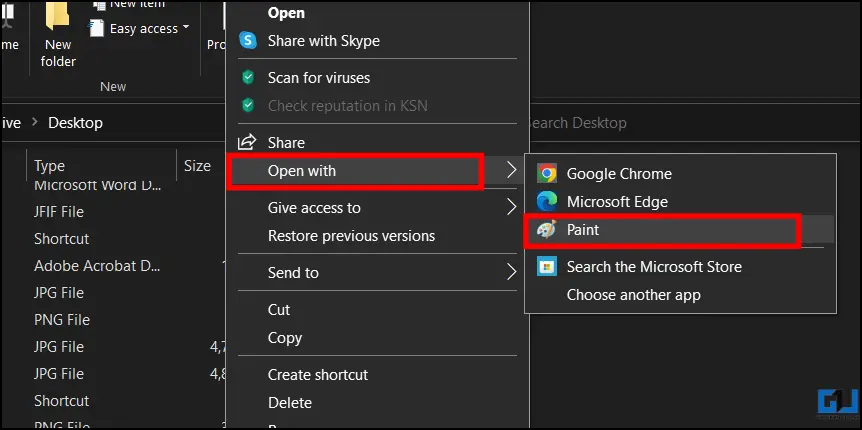 3. It will take you to the MS Paint realm. Simply, tap on the Save button from the top left or alternatively press CTRL+S to save the image.
4. Choose to save the image either in JPG or PNG format.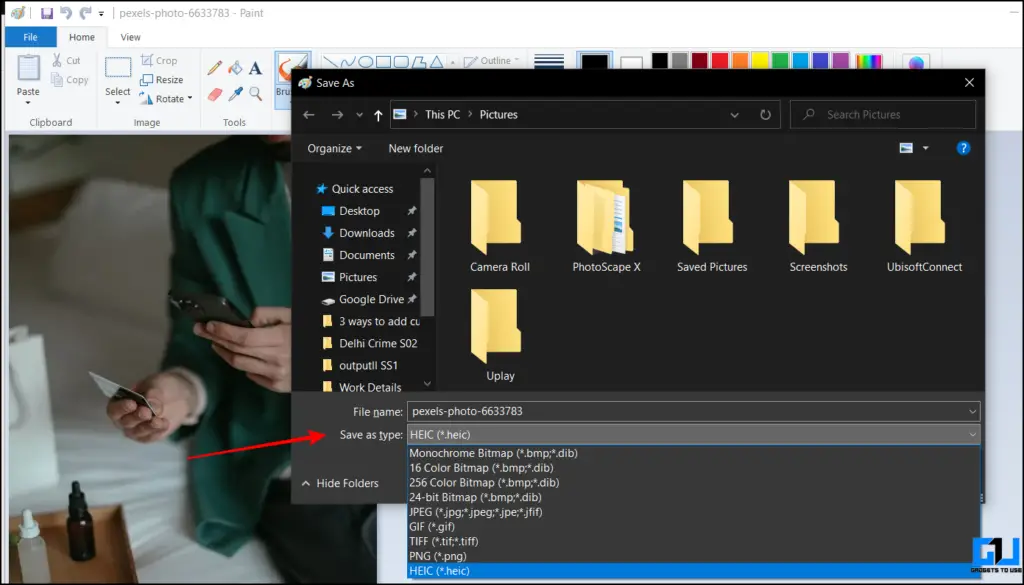 Online tools to Convert Webp Images
There are some third-party online tools to convert a WebP image, Cloudconvert is one such website that specializes in converting files. It supports images, videos, ebooks, documents, and more in multiple formats. Here is how you can use it to convert a WebP image into PNG or JPG:
1. Visit the cloud conversion site on a browser.
2. Choose the WebP format from the drop-down menu, along with the format to convert it to, like JPG/PNG.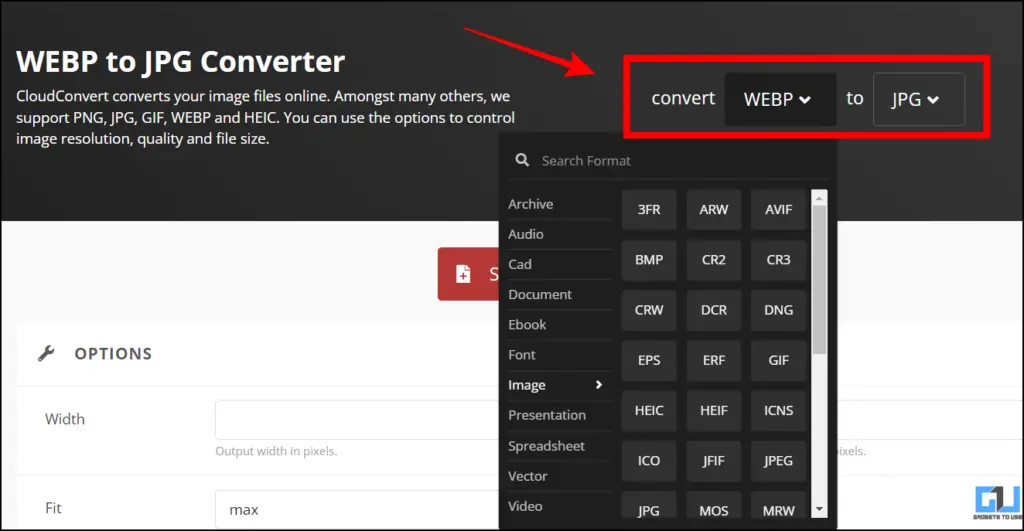 3. Now, Click on the Select File option and choose the relevant WebP file to upload.

4. You can have multiple uploads at once. Once you have selected all the files, tap on the Convert button to initiate the process.

5. Wait for a few seconds, and let the process complete. Once done, you can click on the green Download button to save the converted image to your phone or PC.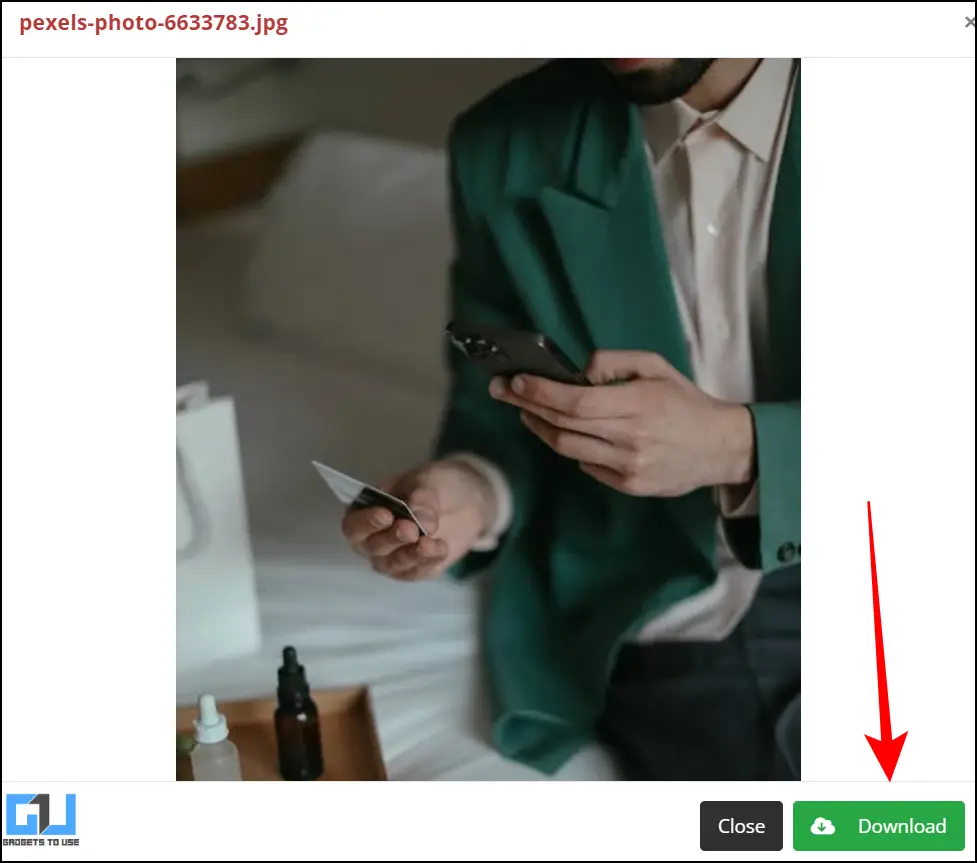 Wrapping Up
Undoubtedly, WebP is an excellent format, but its adoption will take some time. Till then, you can use the methods shared above to convert WebP images to PNG or JPG. I hope you found this useful, if you did; make sure to like and share it. Check out other useful tips linked below, and stay tuned for more such tech tips and tricks.
You might be interested in:
You can also follow us for instant tech news at Google News or for tips and tricks, smartphones & gadgets reviews, join GadgetsToUse Telegram Group or for the latest review videos subscribe GadgetsToUse YouTube Channel.