Honestly, printed invoice receipts for our delivered Amazon products never last long and transforms into a blank piece of paper over time. However, if you require the invoice of your Amazon product for selling your phone or reviewing the price you bought it for, you've come to the right spot. Read on as we discuss the top methods to download the invoice for a product from Amazon on your mobile, PC, or app. Meanwhile, you can check out our quality explainer on getting a refund against fake products from Amazon or Flipkart.
Ways to Download Invoice From Amazon On Mobile, PC
Use the Amazon App on Your Smartphone to Download Invoice
The easiest way to download the invoice of a product from Amazon is to gather it through its app. Here's how you can download the same using this method:
1. Open the Amazon app on your smartphone and tap on your profile button at the bottom.
2. Next, tap on Your Orders to view the list of all the ordered products from Amazon.
3. If you can't locate the delivered product in this list, then you can adjust the time frame by tapping on the Filter button.
4. Once located, tap on the ordered item and scroll down to press the Download Invoice option.
5. Choose the invoice toggle from the list of available documents and tap on the Download Documents button to download the corresponding invoice.
6. If you're using this method on an Android phone, your invoice will be exported to your device as a PDF file. However, if you are using an iOS device, you can view the entire invoice on your screen where you can take a screenshot of it to save it for future reference.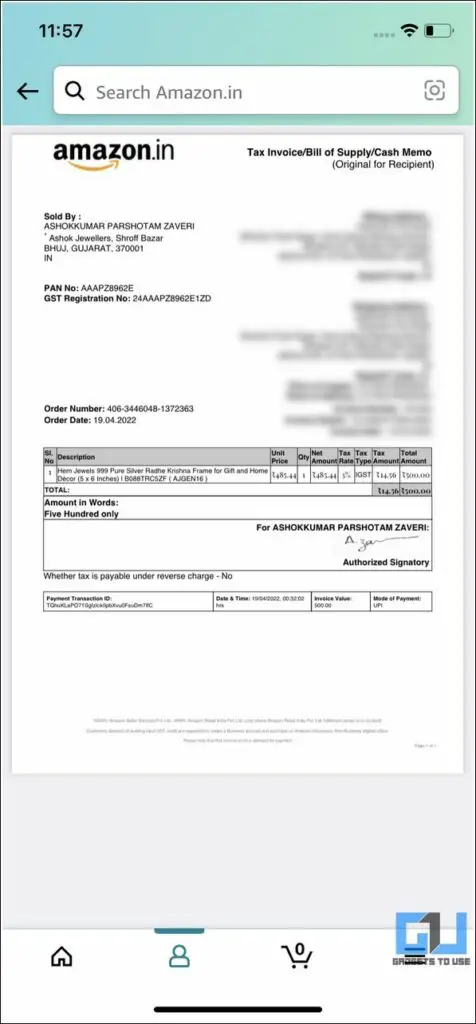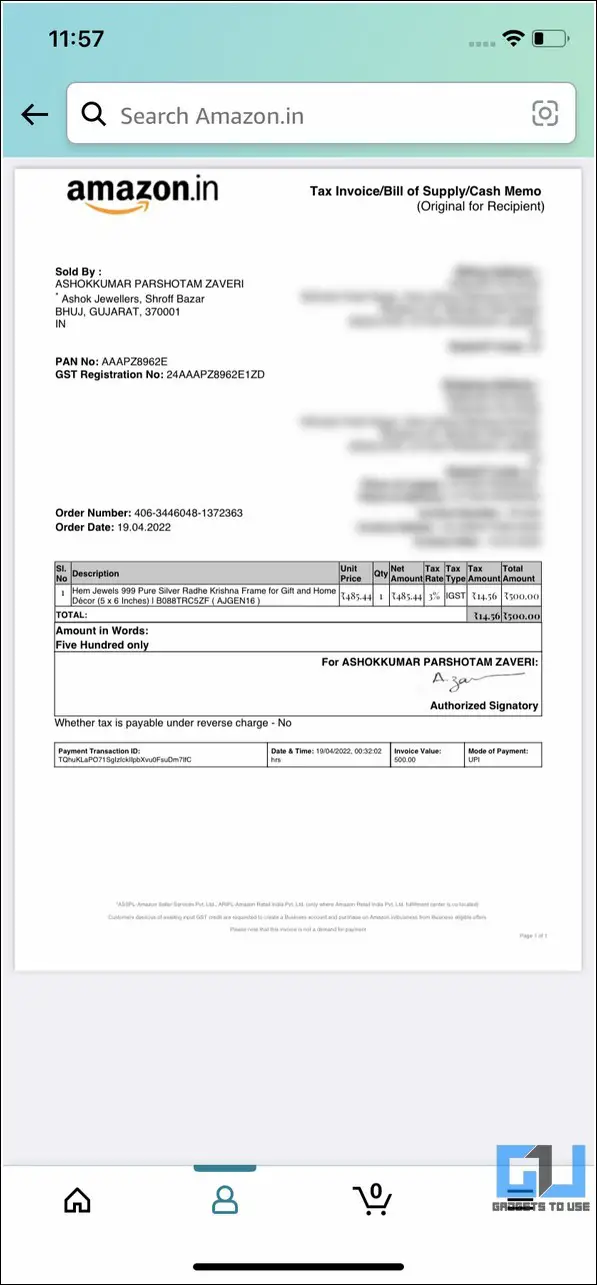 Grab Your Desired Product Invoice by Accessing Emails
When you order a product from Amazon, you start getting timely updates for it on your registered email address. Upon each successful delivery, you will be asked to provide your feedback which is clubbed together with other helpful links related to the product. You can utilize these links on the received email to download the invoice for your ordered product. Here's how:
1. Open the mailbox of your registered email address that you used while signing up on Amazon.
2. In the search bar, type the product name and append Amazon to it to make a search query. For example, 'Product A Amazon'.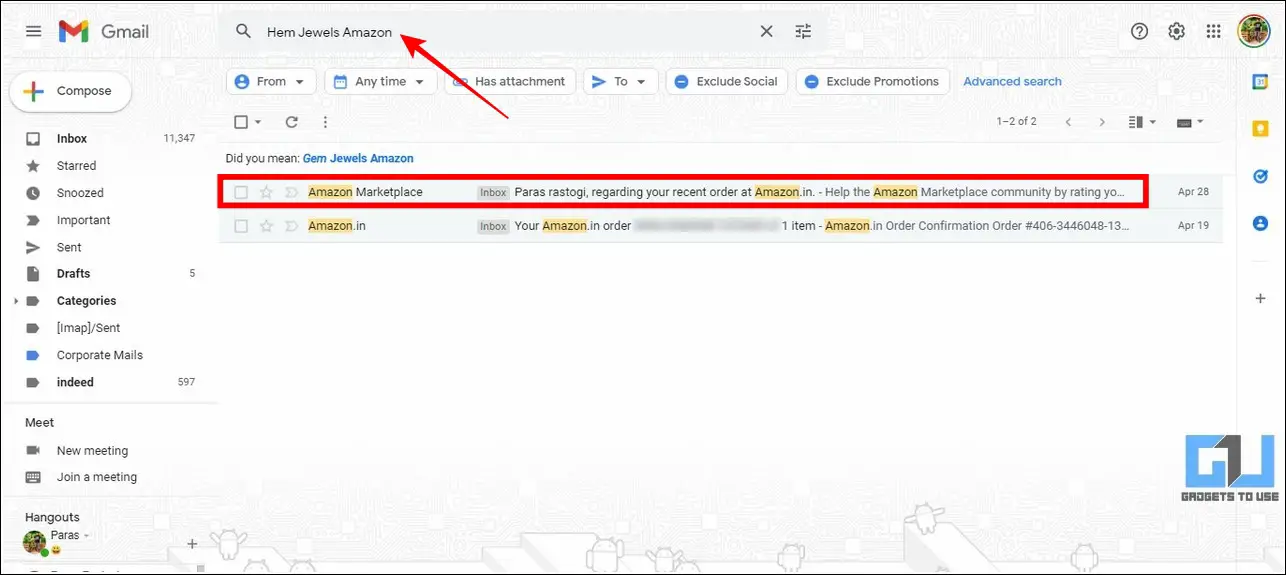 3. Expand the feedback email from the search results and scroll down to locate a link for 'View Order Details'.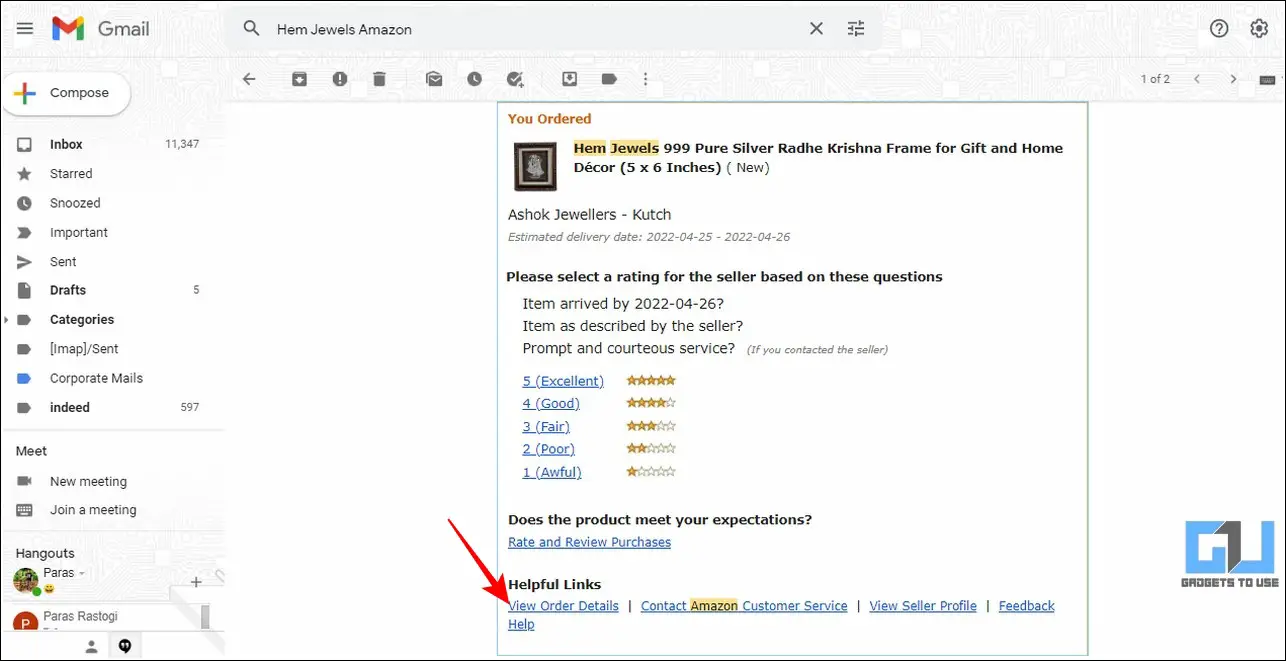 4. Next, sign in to your Amazon account with your associated credentials.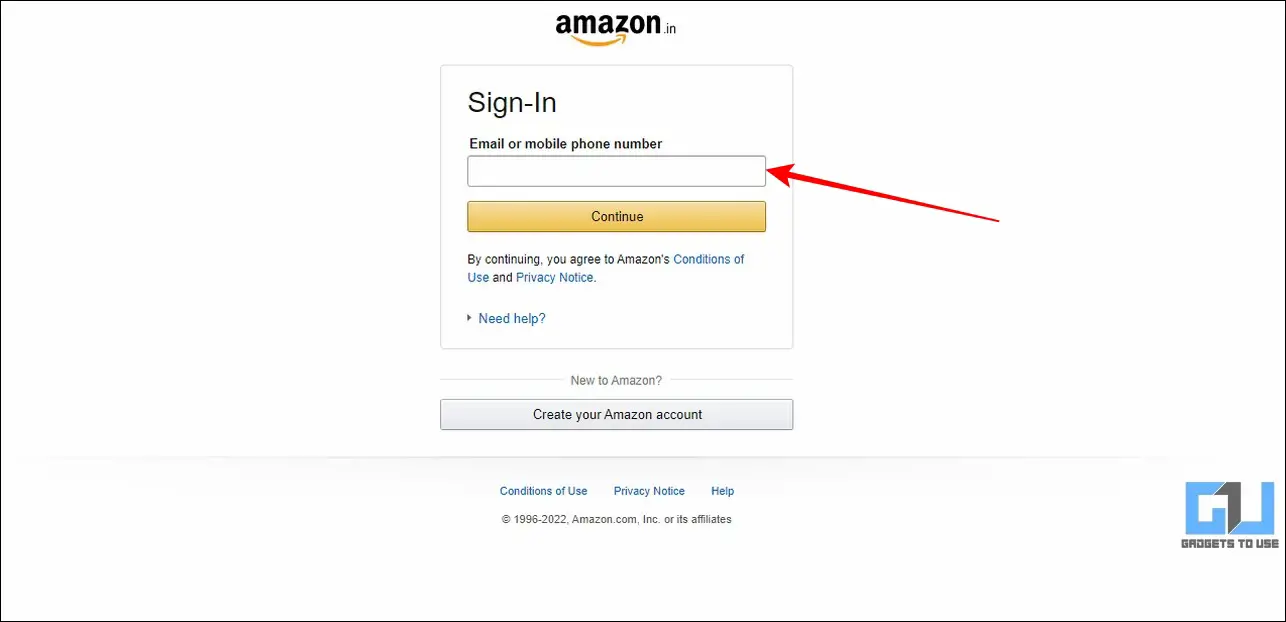 5. Upon successful login, you will view the details of your ordered product through the order details page. Click on the Invoice button here to view the available invoice.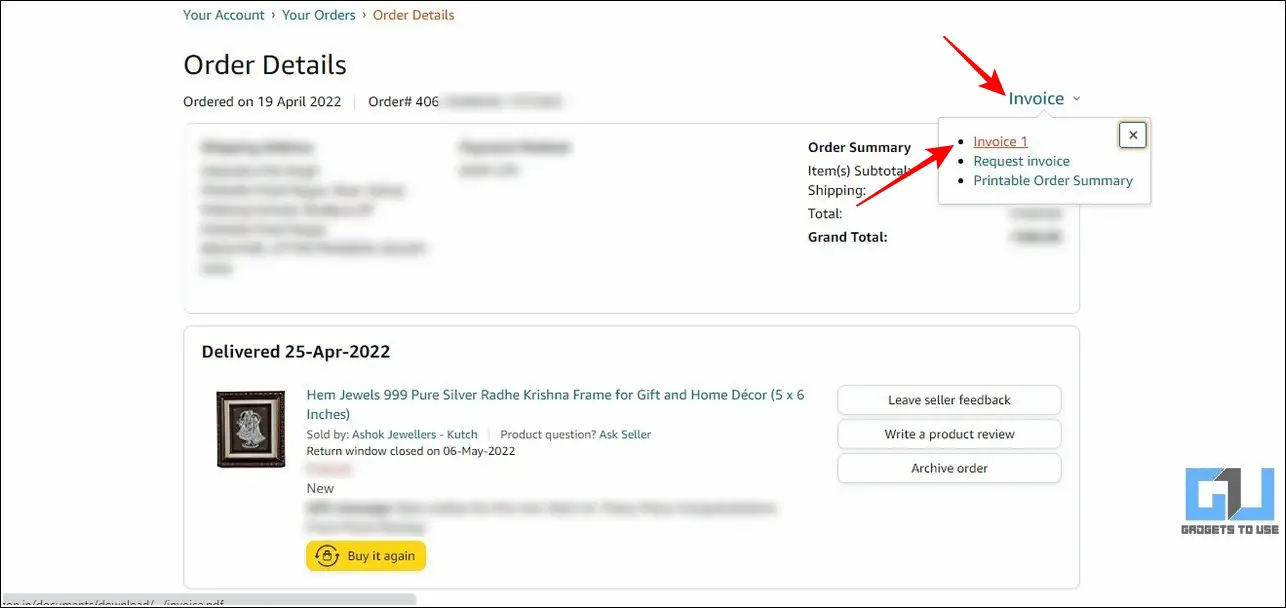 6. Further, click on the Download button in the top-right corner to download the chosen product's invoice in PDF format.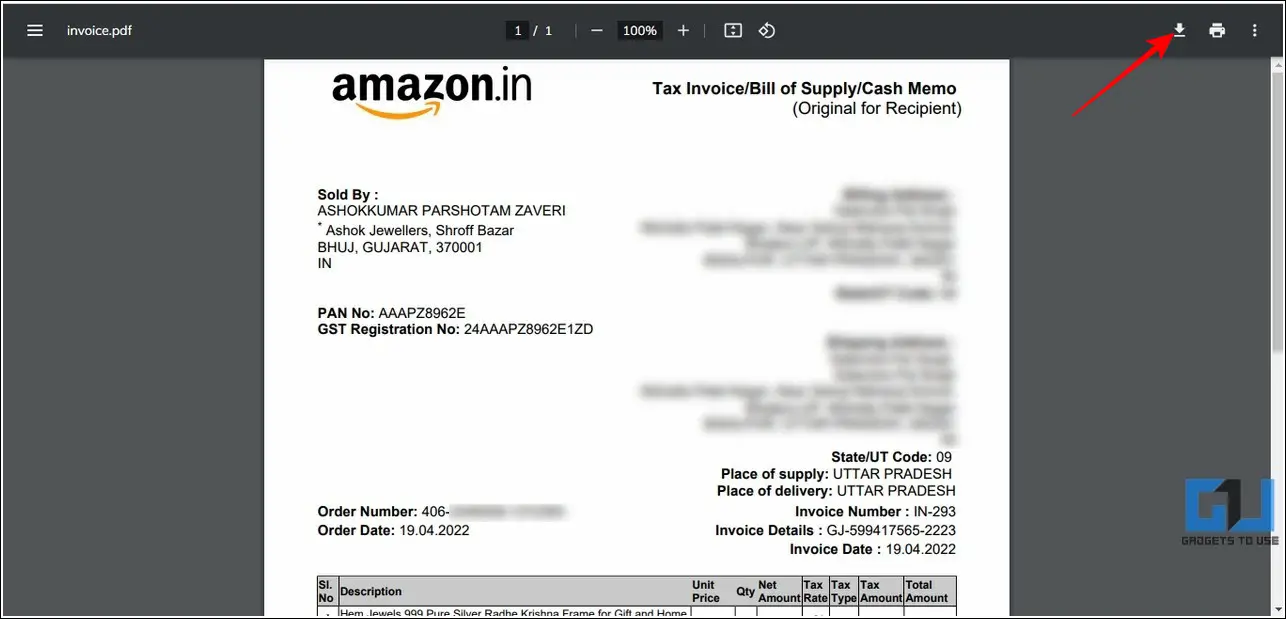 Access Amazon on Desktop to Download a Product's Invoice
Another nifty trick to easily download your Amazon product's invoice is through the official Amazon website. Here's how you can obtain the same:
1. Open Amazon on your web browser and sign in with your desired account.
2. Next, click on the Returns and Orders button in the top-right corner to view the list of all the ordered items on Amazon.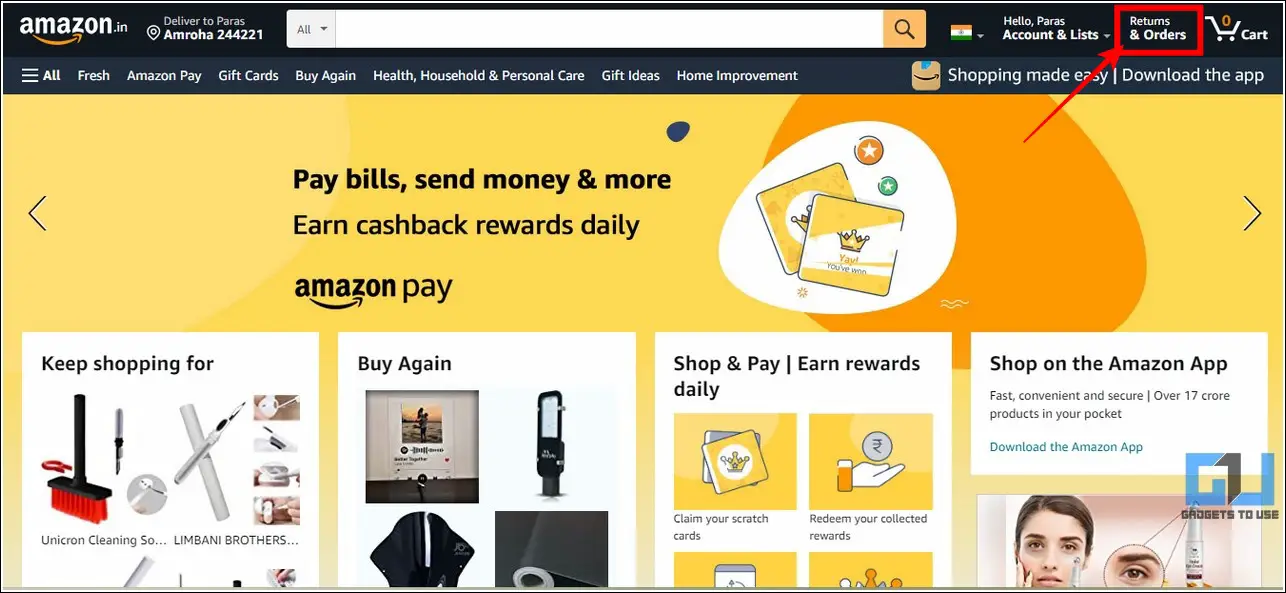 3. If you can't locate your ordered product in this list, you can adjust the time frame by clicking on its respective toggle.
4. Locate your desired order from the list of ordered items and click on the Invoice link on its corresponding header.
5. Further, click on the available Invoice link to view it.

6. Click on the Download button in the top-right corner to download the product's invoice as a PDF file.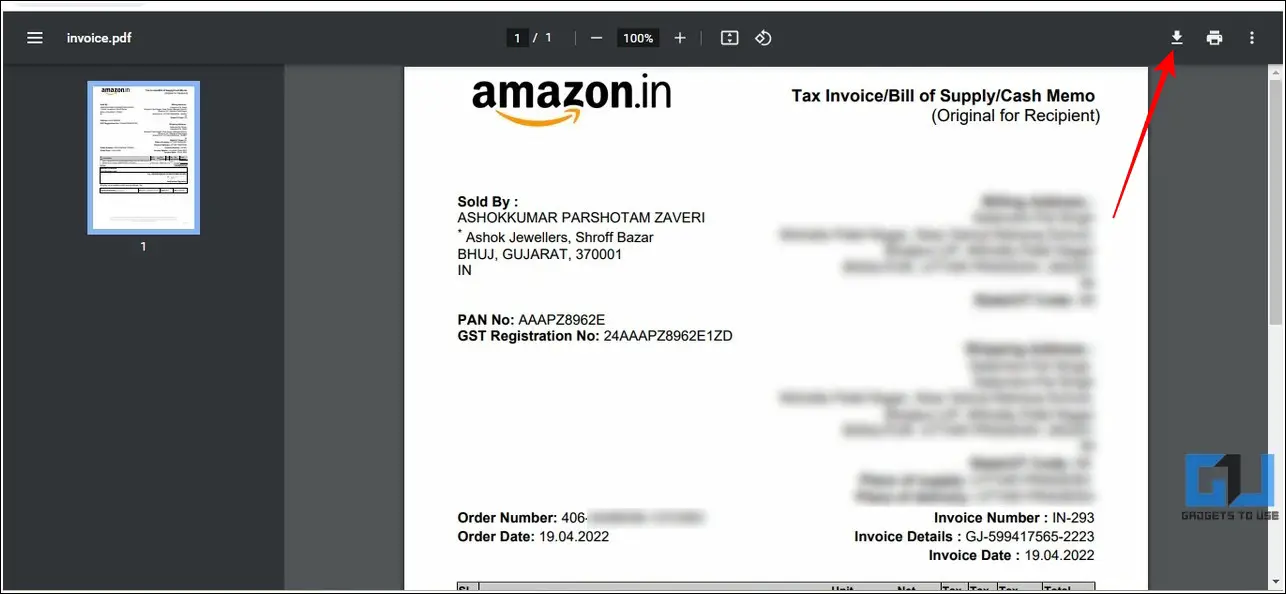 Use Chrome Extension to Quickly Download Invoice from Orders
Instead of manually scraping orders from your Amazon account to download their invoices, you can fast-forward the whole process by using a Chrome extension. To use this tool effectively, you should make sure that you have already signed in to your Amazon account on your browser. Here's how you can use this tool to your advantage.
1. Open Chrome Web Store on your browser and search for the Amazon Order History Reporter extension to install it.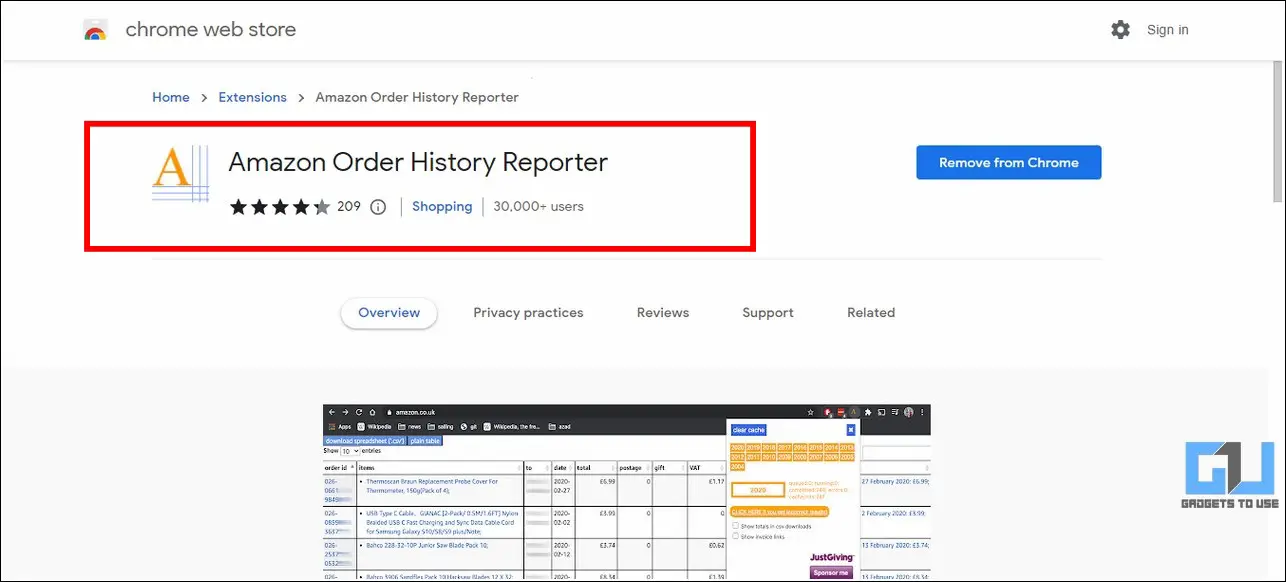 2. Next, open Amazon in your web browser and make sure you've signed in to your desired account. Launch the installed extension here from the Extensions button.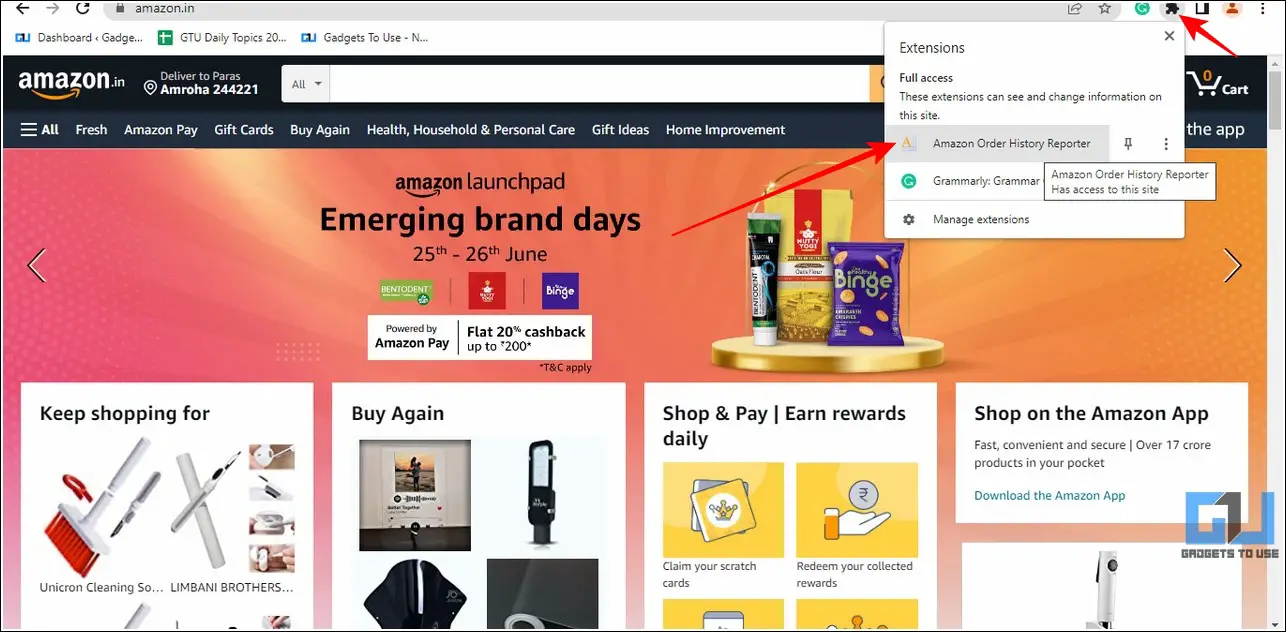 3. Click on the year button to extract all the ordered items in the selected year.
4. Next, locate your desired product from the extracted list and click on its corresponding order number.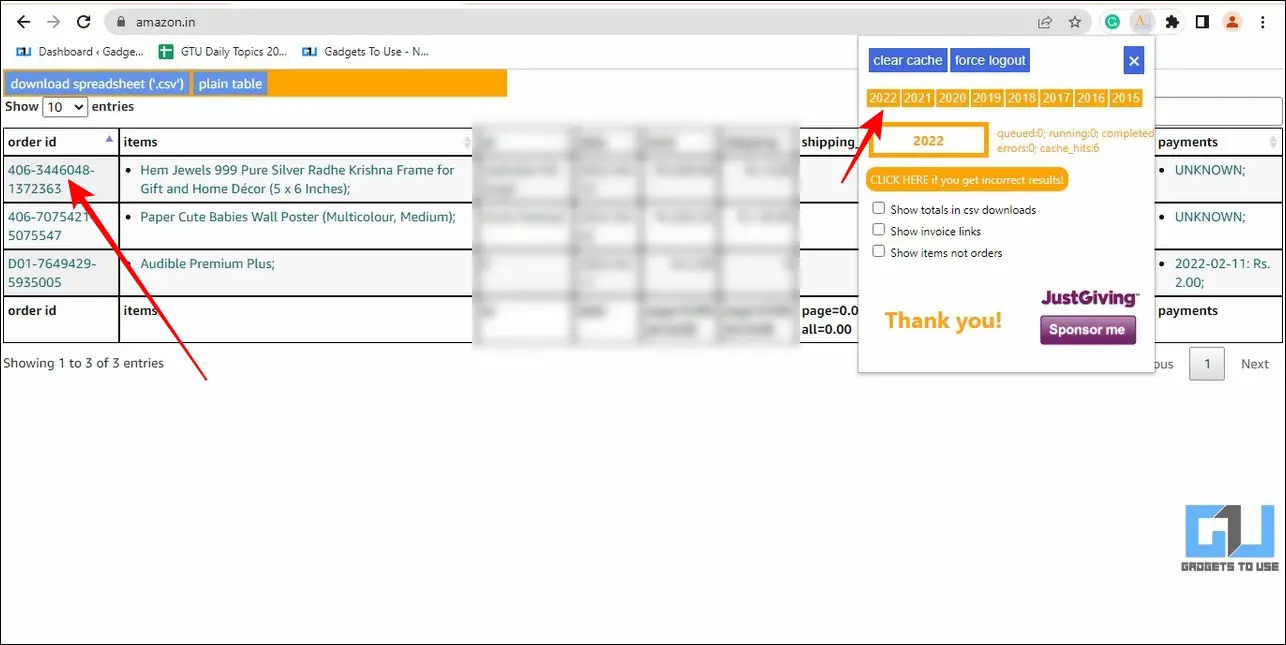 5. Further, click on the Invoice link to download the invoice for the selected product.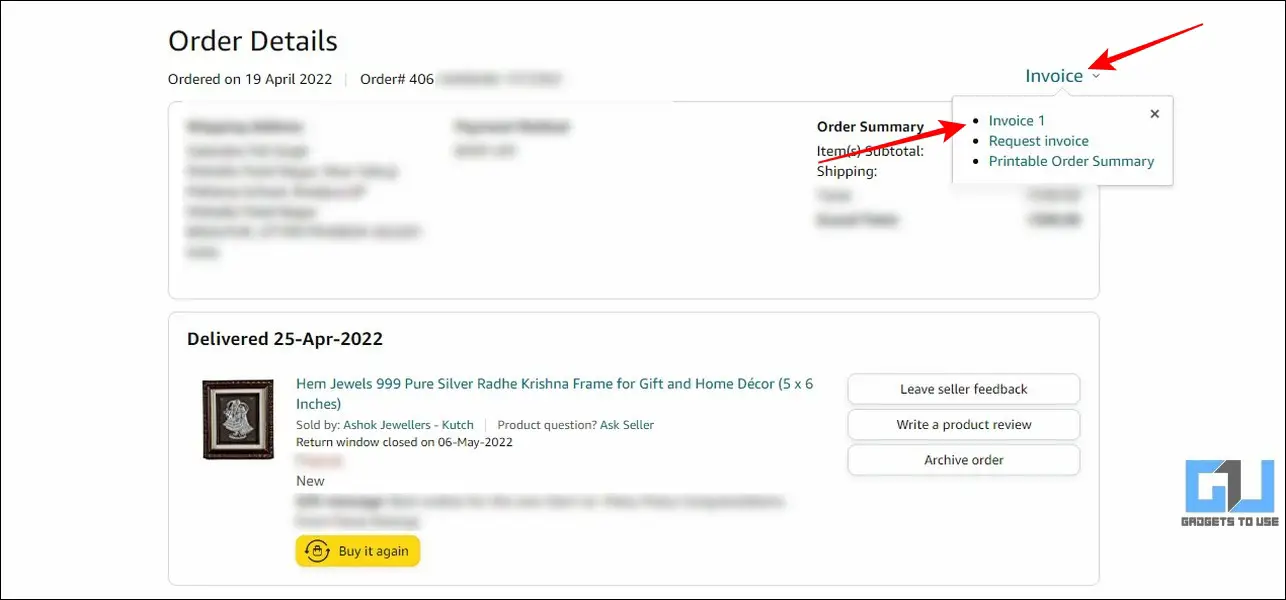 6. Click on the Download icon to download the associated invoice file in the PDF format.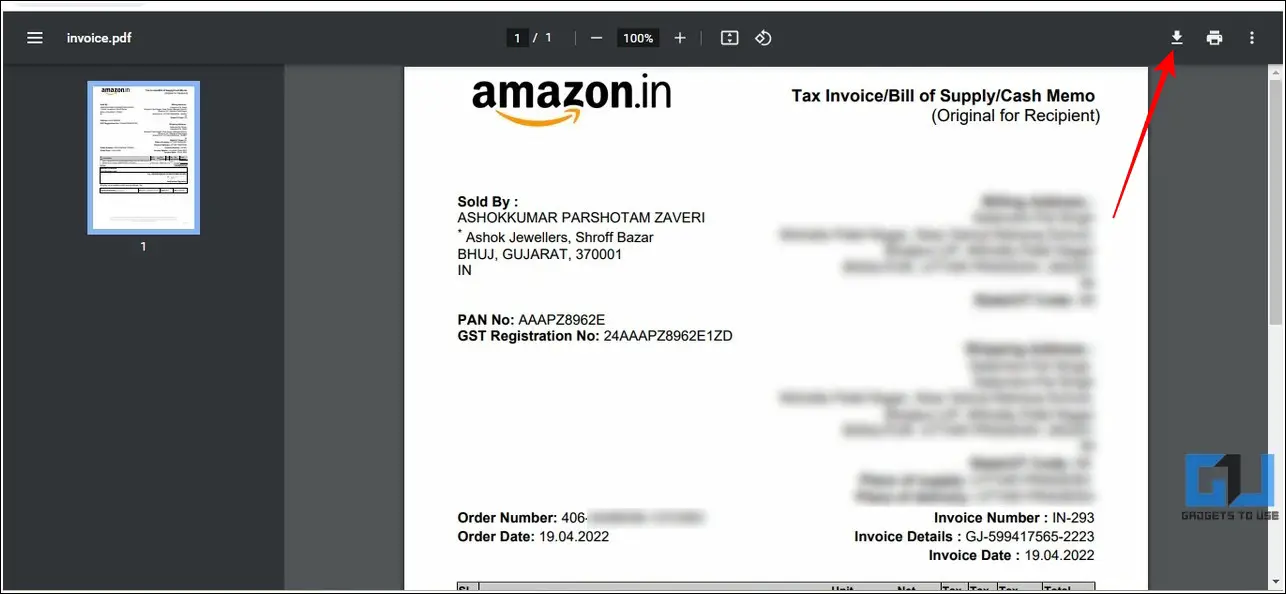 FAQs
Q1: Does the downloaded invoice contain the order number of the product?
Yesthe downloaded invoice of the Amazon product contains all the crucial details such as order number, order date, invoice number, date, and its corresponding invoice details.
Q2: Can your download the Amazon product invoice as PDF?
YesAmazon provides you with an invoice receipt only in the form of a downloadable PDF file for security reasons.
Q3: Can you download an invoice for a product without an Amazon account?
Unfortunately noyou can only download an invoice of a product once you're signed in to your Amazon account.
Q4: Can you edit the downloaded invoice of an Amazon product?
Fortunately yes. You can convert your invoice PDF file to a word document to edit and make changes to it.
Q5: What to do when you receive 'an invoice not available for the item, please contact the seller?
In such an adverse situation, you have to contact the seller manually on Amazon to receive an invoice for the delivered product.
Final Remarks: Never Lose an Invoice Anymore
That's all for the top 4 ways to download product invoices from Amazon using different effective methods. If this guide has assisted you in accomplishing the same, then hit the Like button and subscribe to our Twitter handle @gadgetstouse for more quality tips and tricks.
You might be interested in:
You can also follow us for instant tech news at Google News or for tips and tricks, smartphones & gadgets reviews, join GadgetsToUse Telegram Groupor for the latest review videos subscribe GadgetsToUse Youtube Channel.