Today is a big day for Ranbir Kapoor fans because the trailer for his much-anticipated film Shamshera has just released. The first posters featuring Ranbir Kapoor, Sanjay Dutt, and Vaani Kapoor had already sparked a lot of interest. Pictures of the stars, Ranbir Kapoor and Vaani Kapoorhave arrived from the theater where they were interacting with fans and launching the trailer.
Ranbir Kapoor was mobbed by a large number of fans and paparazzi who crowded around him for selfies. He was wearing a black shirt layered with a black jacket, paired with blue jeans. On his way inside, he also wore black sunglasses and took selfies with fans. The Shamshera team appears to have chosen black as the theme, as Vaani Kapoor looked stunning in a black traditional outfit with a plunging neckline. Sanjay Dutt too chose a black shirt with cargo pants for the event.


In the meantime, Shamshera is said to be set in the fictitious city of Kaza, where a warrior tribe is imprisoned, enslaved, and tortured by a ruthless authoritarian general named Daroga Shudh Singh. For the first time in his career, Ranbir Kapoor plays a larger-than-life quintessential Hindi film hero in Shamshera.
The film, directed by Karan Malhotra, will be released on July 22, 2022 in Hindi, Tamil, and Telugu. Shamshera marks Ranbir's return to the big screen four years after his last film, Sanjuin 2018.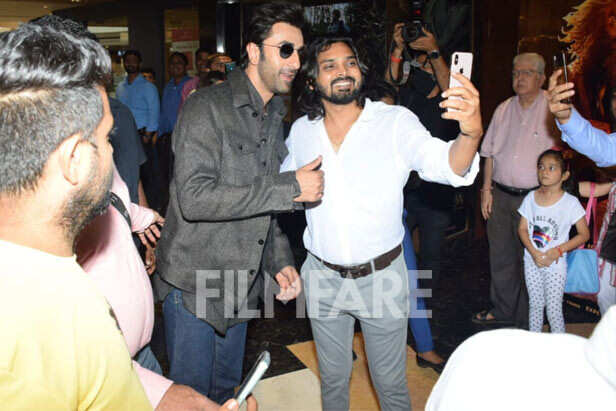 Ranbir Kapoor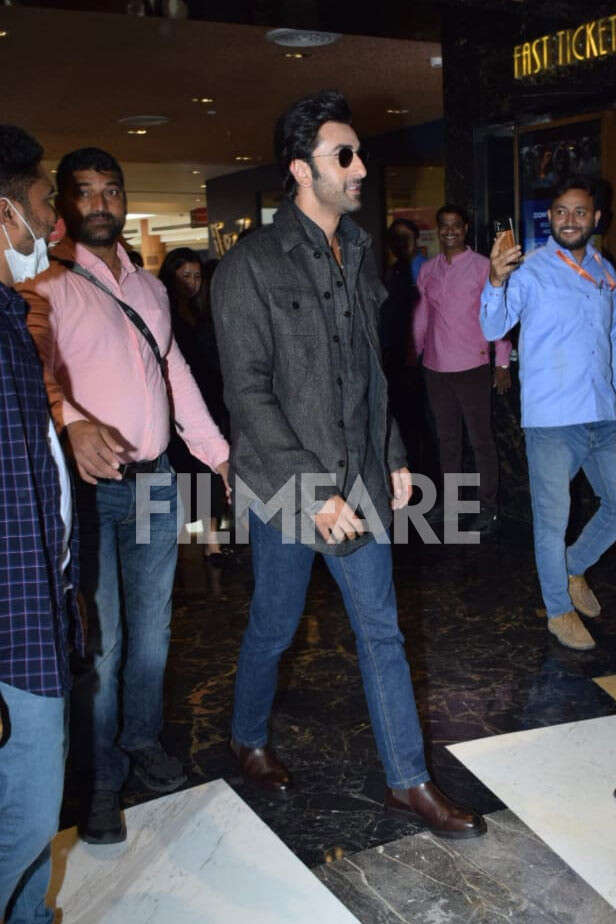 Ranbir Kapoor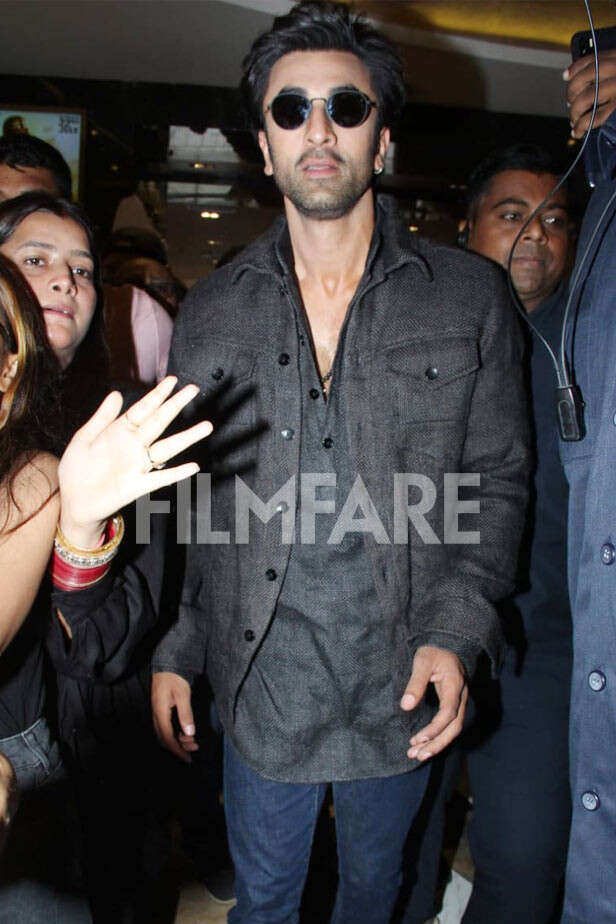 Ranbir Kapoor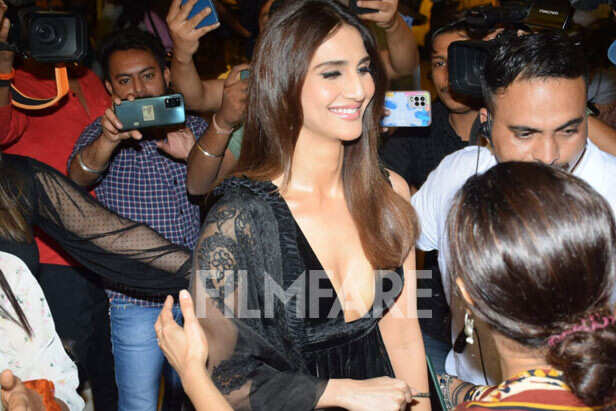 Ranbir Kapoor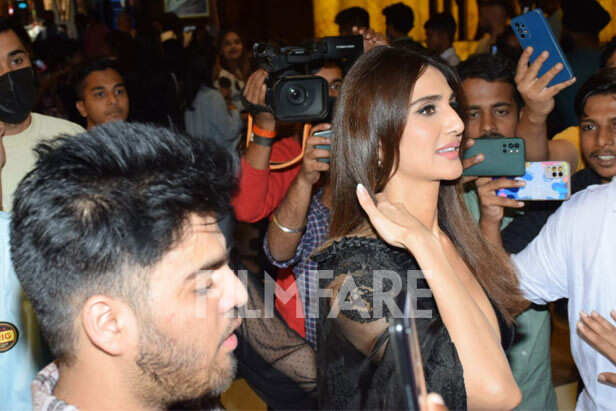 Ranbir Kapoor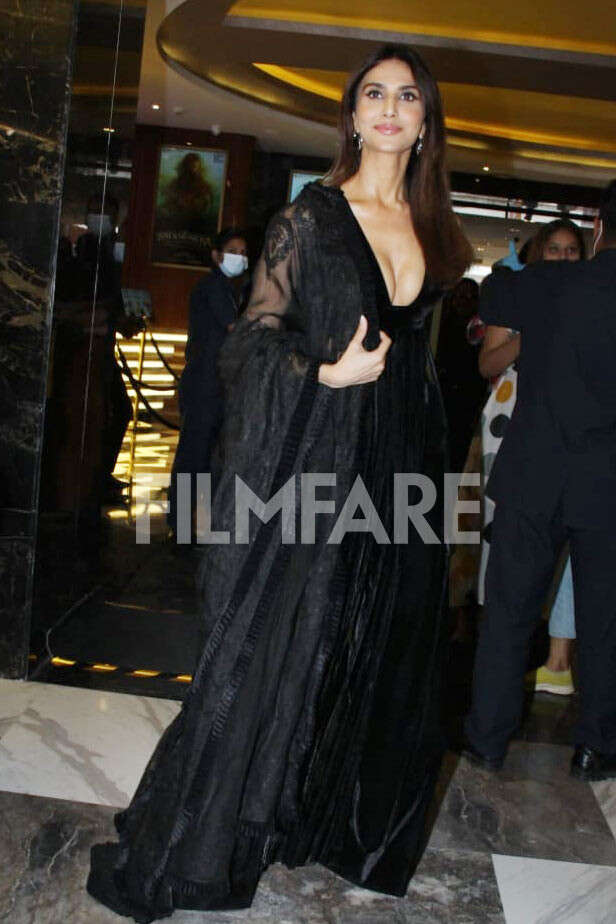 Ranbir Kapoor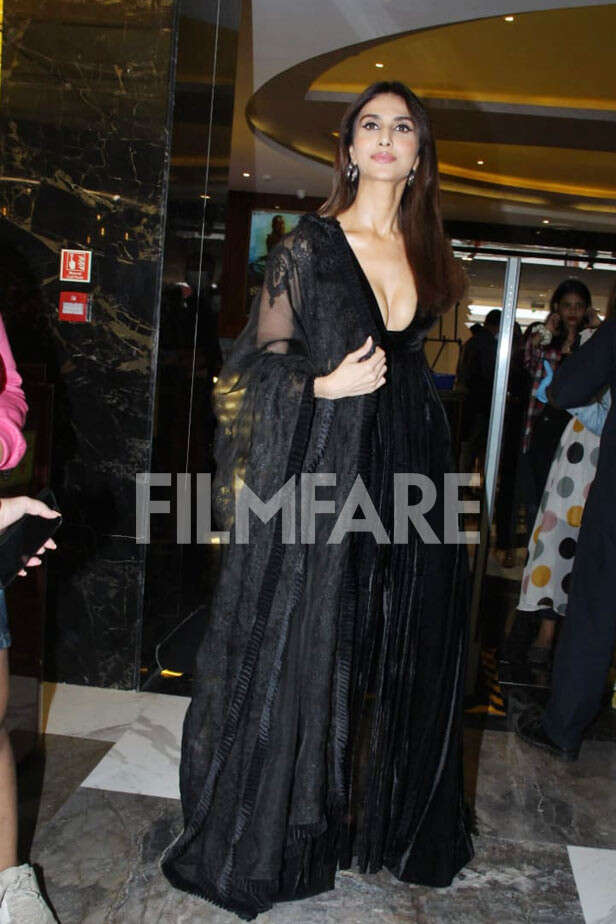 Ranbir Kapoor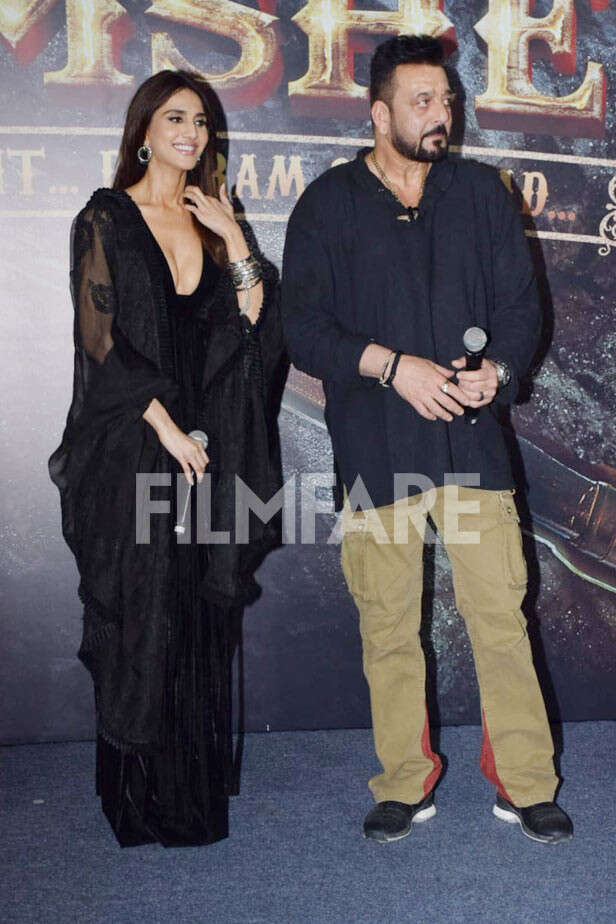 Vaani Kapoor, Sanjay Dutt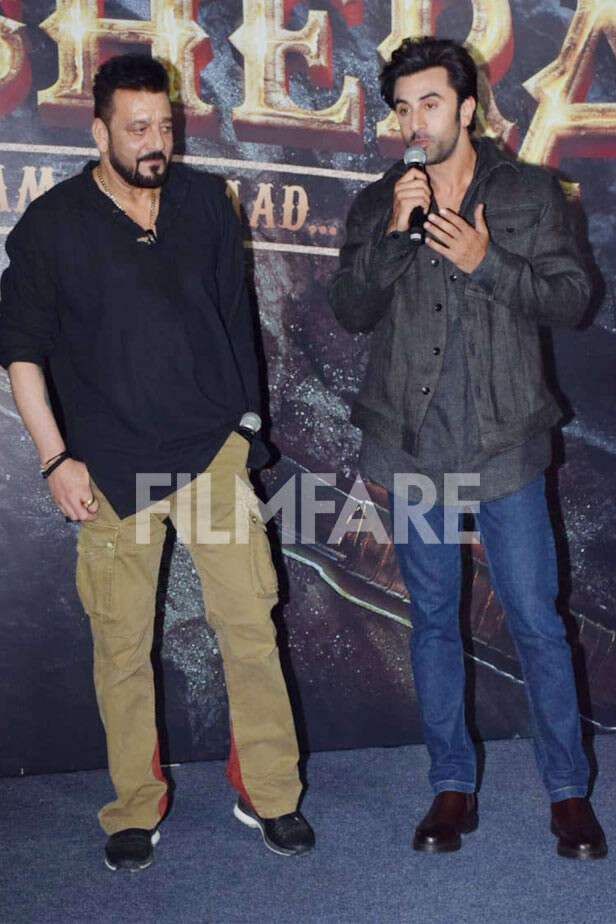 Sanjay Dutt, Ranbir Kapoor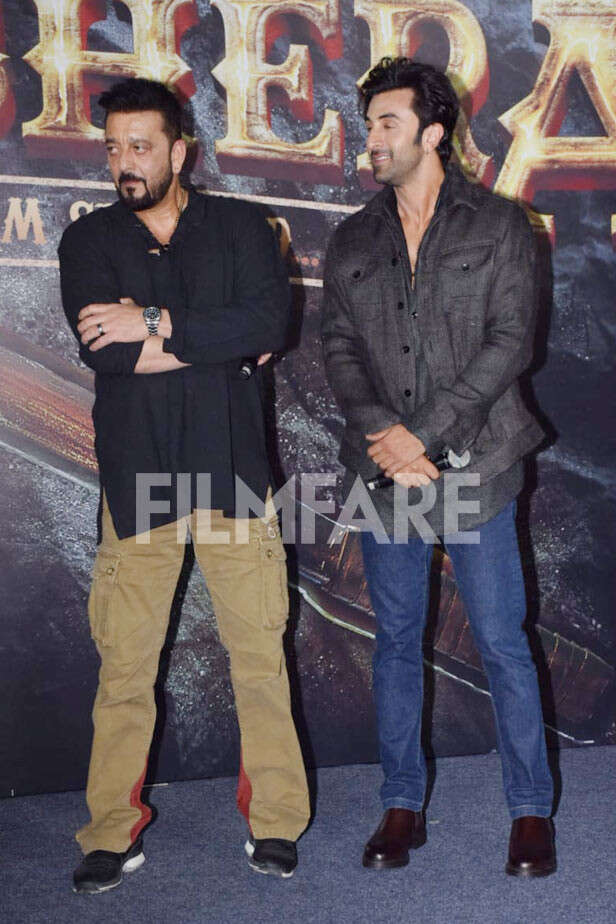 Sanjay Dutt, Ranbir Kapoor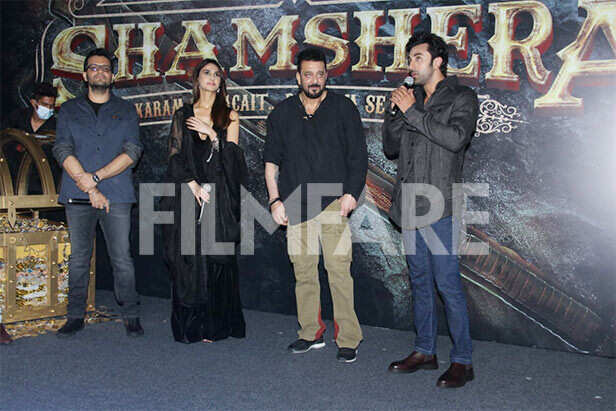 Vaani Kapoor, Sanjay Dutt, Ranbir Kapoor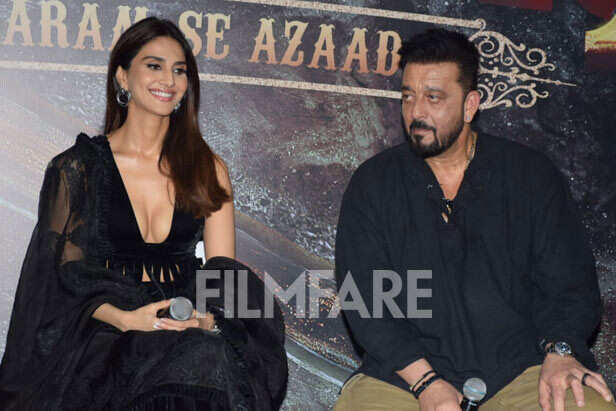 Vaani Kapoor, Sanjay Dutt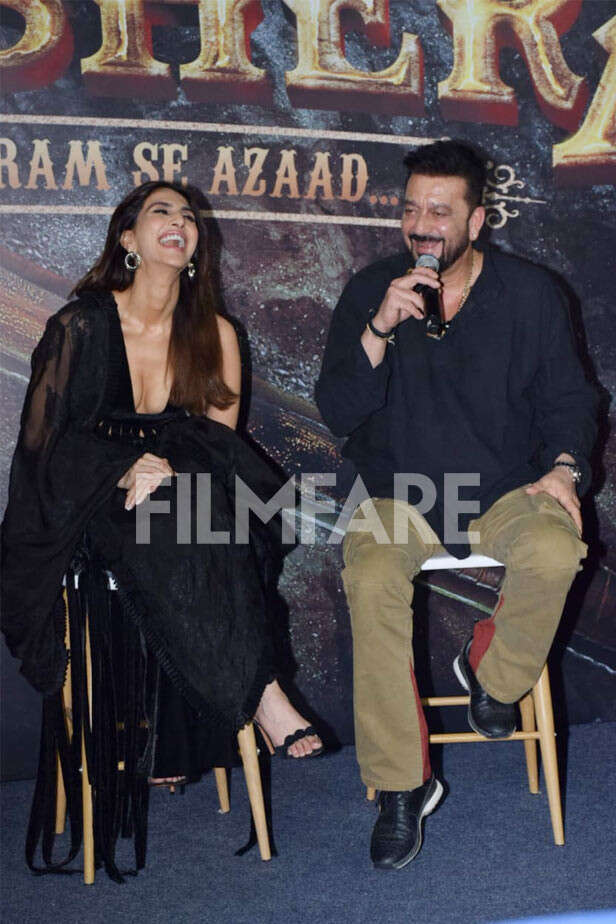 Vaani Kapoor, Sanjay Dutt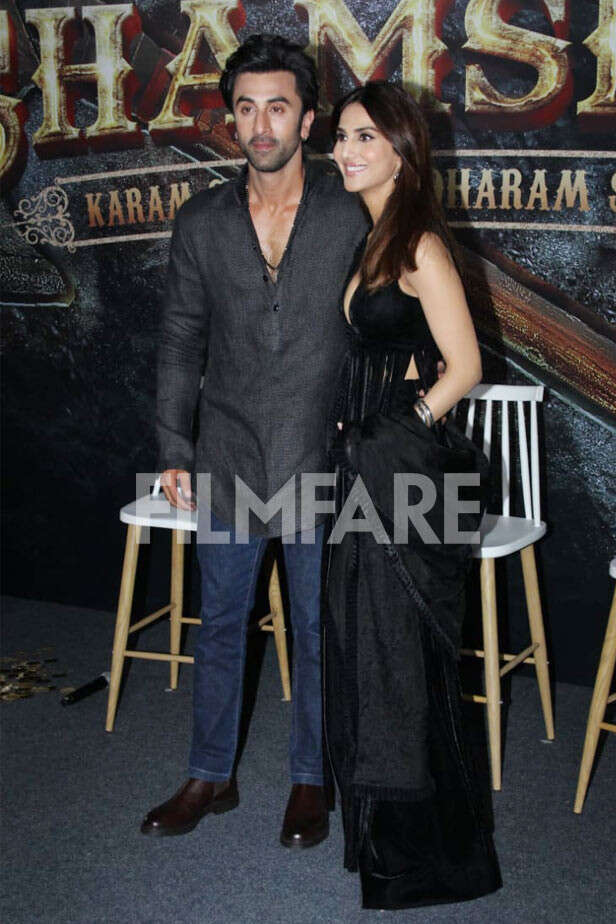 Vaani Kapoor, Ranbir Kapoor
Subscribe to our YouTube channel
Recommended for You
Loading Next Article …