We all book all kinds of services online these days, be it shopping or flight tickets. However, sometimes we get into trouble because of the negligence of the service provider or because of some fraudulent elements involved. Well, there are many ways to report online shopping fraud, but what if you have an issue with some airlines? Today, in this article, we will look at the ways to file a complaint against airlines in India.
Ways to File Complaints Against Airlines in India
There are a number of ways to file a complaint against any airline in India. Ministry of Civil Aviation (MoCA), Government of India has recently announced a new Airsewa portal to address all kinds of complaints from passengers. Apart from this, you can also reach out directly to airlines or the public grievance officer of MoCA. Here are all the ways explained in detail.
Contact Airline Helpdesk or Email Them

The first thing to do when having trouble with a particular airline is to contact them immediately for the redressal of your complaint. You can approach an airline either via customer care number or via the email address given on their website. Moreover, if the airline is not following the norms, the passenger can complain at the airport help desk then and there or even email them. One more thing that is very effective these days in terms of reporting an issue- tweet about the same tagging the respective official accounts.
Use Airsewa App or Online Portal to File a Complaint
If you're not satisfied with the resolution provided by the airline, you can reach out Ministry of Civil Aviation through its AirSewa portal or mobile app. AirSewa, an initiative by MoCA is an online portal dedicated to public grievances and information on air travel in India. Here's how to file a complaint against airlines in India:
1. Open the Airsewa website on any browser or mobile app on your phone.
2. Now sign up on the website using your email ID and phone number if you haven't already.
3. After that, click on "Grievance Redressal."

4. On the next page, select "Report a new grievance".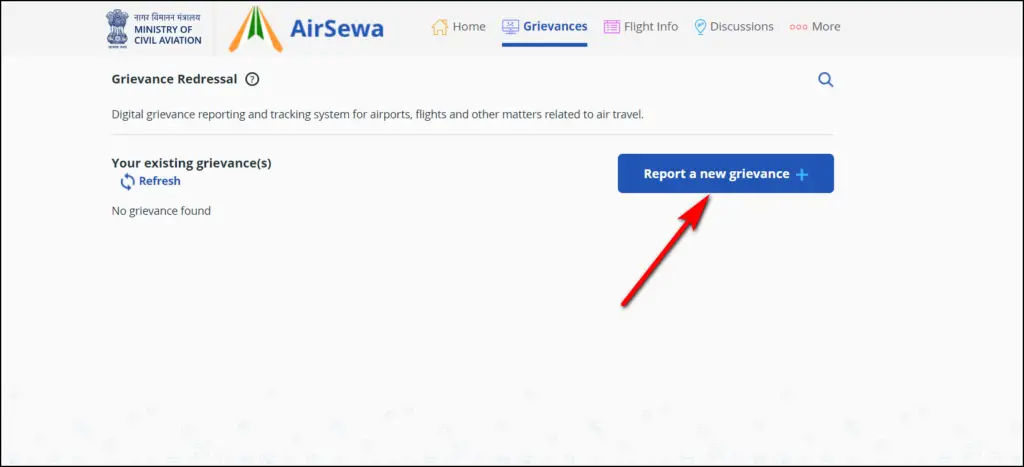 5. After that, select the authority against which you want to complain. Select "Airline" in this case.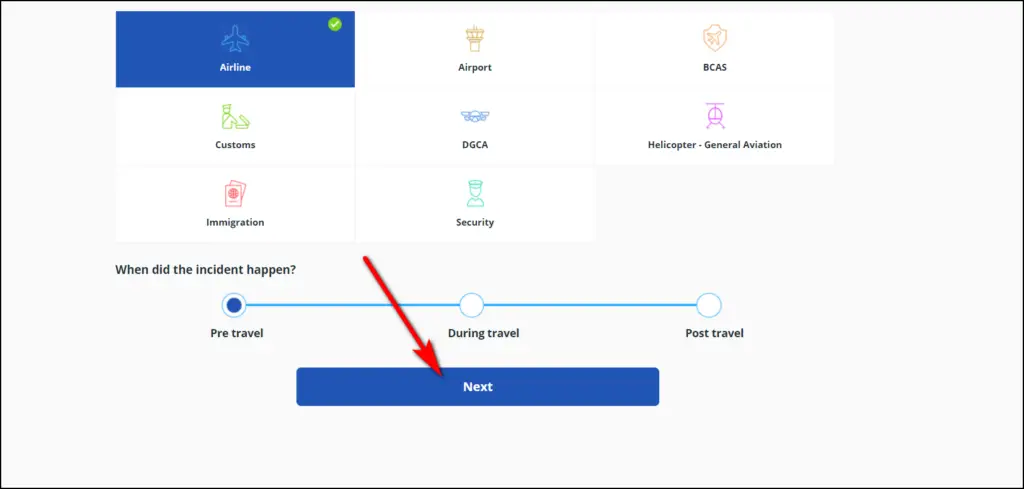 6. Now, choose the type of grievance, like is it before travel, during travel, or after travel. Click on "Next."
7. After that select the airline's name, and enter your journey date and booking details like flight number and PNR.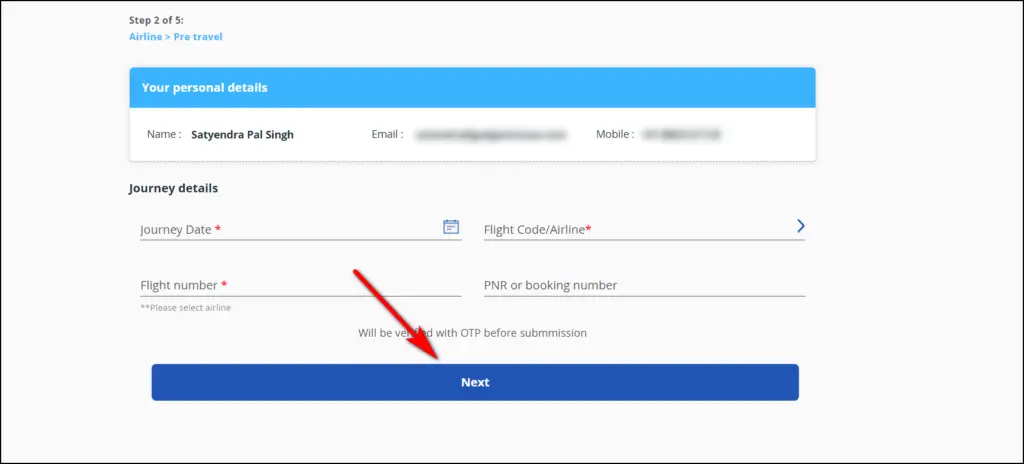 8. You will get an OTP on the registered number, enter that on the next page and click "Submit".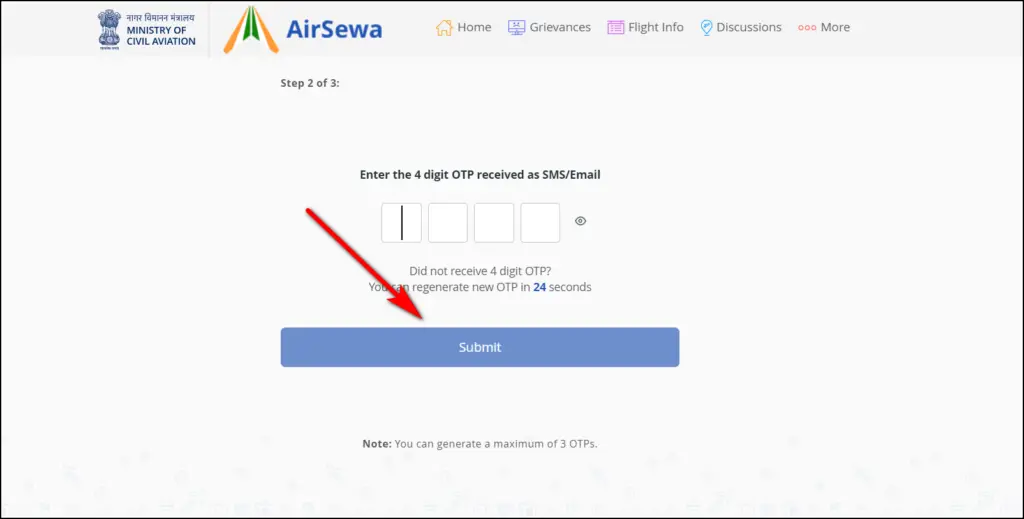 9. After that, select your complaint and click "Next".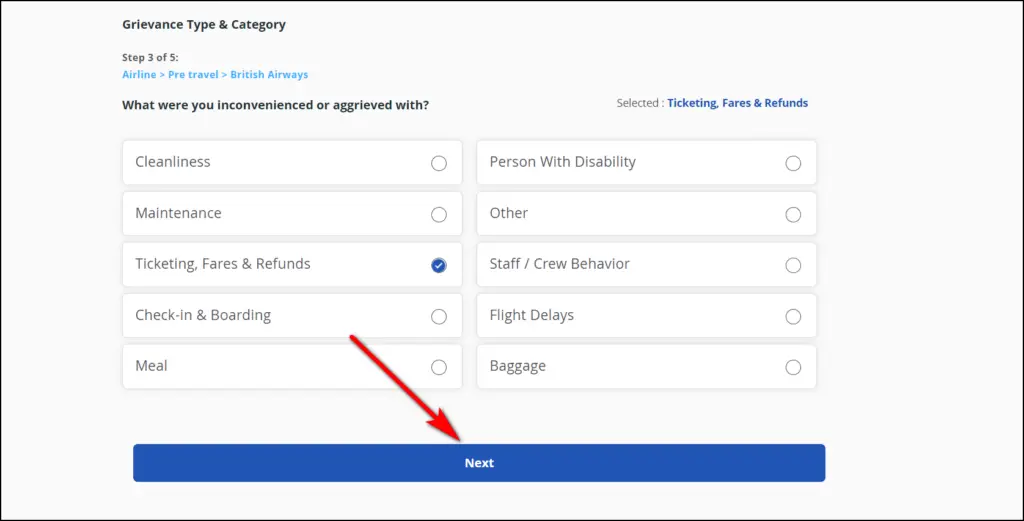 10. Enter some descriptions and attach proofs if you have any. Click on "Preview" to cross-check your complaint.
11. Lastly, click on "Submit" to file the complaint.
Your grievance will be addressed asap and you can also track it using the same process on Airsewa.
Email Public Grievance Officer, Ministry of Civil Aviation
Lastly, as mentioned above, you can also reach out to the Public Grievance Officer of the Ministry of Civil Aviation, Government of India. Here are the contact details of the current officer:

Shri Pranjol Chandra, Director
Ministry of Civil Aviation
Phone No: 011-24649891
E-mail Address: [email protected]
You can check the Ministry of Civil Aviation's website to keep a check on the contact details of the current officer.
So these were some of the best ways to file a complaint against an airline in India. For more updates on such helpful articles, follow us on social media.
Related: