Swara Bhasker testified that she had COVID-19, most of which she shared via her Instagram. Swara is currently at her parents' home in Delhi and last month she went to the wedding of her best friend.
Informing of COVID-19, Swara posted a post on Instagram that read, "Hello Covid! I just got my RT-PCR test results and found out I was HIV positive. She was isolated and isolated. Its symptoms are fever, headache and "I have been vaccinated twice and I hope this will pass soon. I am very grateful to my family and our stay. Be safe everyone."

Swara's statement, "I have been tested for Covid. I had symptoms on 5 January 2022 and the results of the RT-PCR test just confirmed the same. My family and I have been isolated since 5 January evening… and I am taking preventive measures. I have informed everyone I met Covid last week; but if someone has met me, please try it. Put on the mask twice and be safe with both of you. "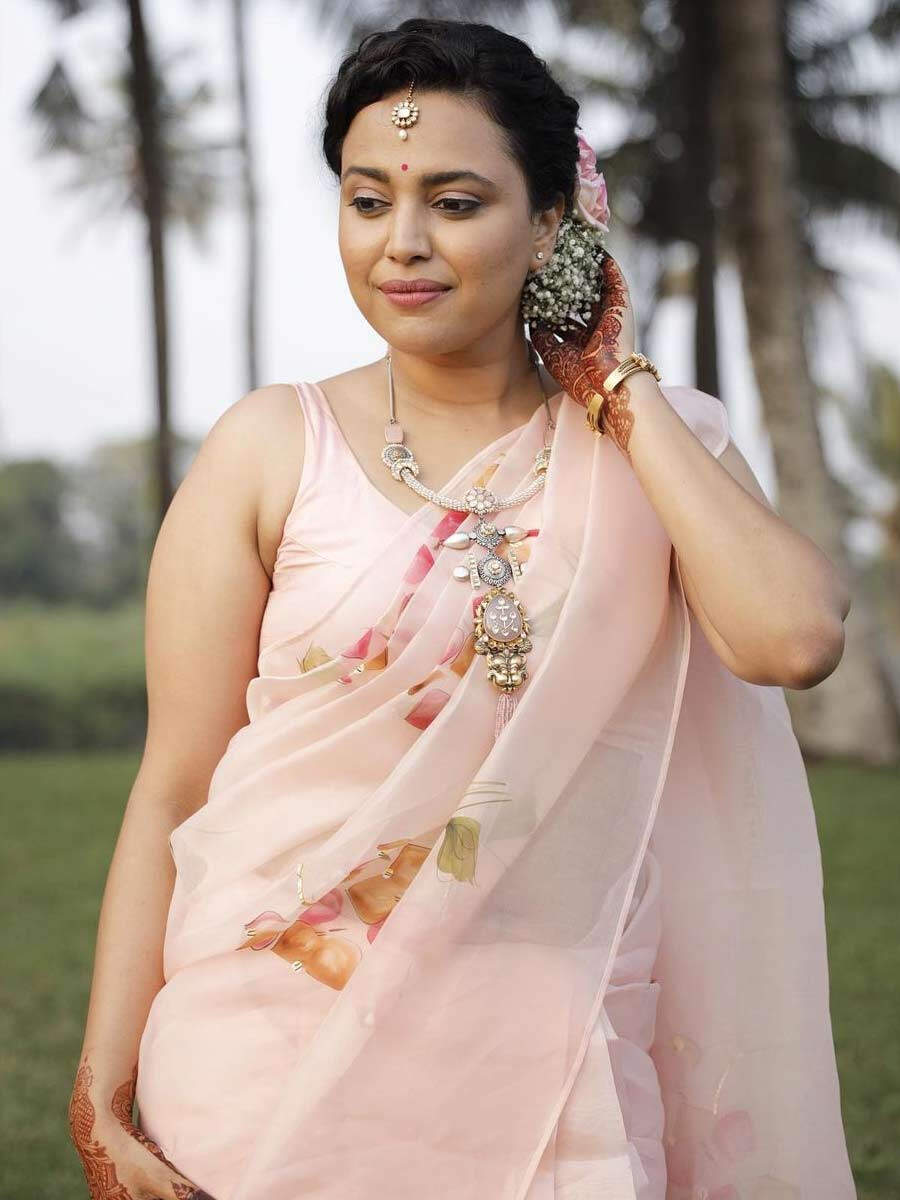 Swara watched the proceedings of her best friend's wedding "It's the end of the year. That's why I'm here at the end of 2021, happy, grateful and beautiful."
Swara made his final appearance on the Aapke Kamre Mein Koi Rehta Hai website. He is also working on his next film Jahaan Chaar Yaar.
if( typeof skinningExist !== 'undefined' && skinningExist == true){
document.getElementById('socialsticky').style.display="none";
}
window.fbAsyncInit = function() {
FB.init({
appId : '301265226619562',
session : ", // don't refetch the session when PHP already has it
status : true, // check login status
cookie : true, // enable cookies to allow the server to access the session
xfbml : true, // parse XFBML
oauth: true
});
};
(function(d, s, id) {
var js, fjs = d.getElementsByTagName(s)[0];
if (d.getElementById(id)) return;
js = d.createElement(s); js.id = id;
js.src = "https://connect.facebook.net/en_US/all.js";
fjs.parentNode.insertBefore(js, fjs);
}(document, 'script', 'facebook-jssdk'));
!function(f,b,e,v,n,t,s)
{if(f.fbq)return;n=f.fbq=function(){n.callMethod?
n.callMethod.apply(n,arguments):n.queue.push(arguments)};
if(!f._fbq)f._fbq=n;n.push=n;n.loaded=!0;n.version='2.0′;
n.queue=[];t=b.createElement(e);t.async=!0;
t.src=v;s=b.getElementsByTagName(e)[0];
s.parentNode.insertBefore(t,s)}(window, document,'script',
'https://connect.facebook.net/en_US/fbevents.js');
fbq('init', '399914457578492');
fbq('track', 'PageView');